To get things out of the way: the way I feel right now is exactly the sensation — body and mind — I've only felt before when I got news that someone close to me died unexpectedly.  I'm basically paralyzed, and my brain is moving…not much, and not in any coherent sequence.
That said, I've only one thought to add to all those below.  I'm completely down with the core themes others have already written here:  la lucha continua, the struggle continues, and in days like these the kindness we show each other is paramount.  And I agree with the hints at a post-mortem below.
My sole notion is that whatever her formidable strengths and her evident vulnerabilities, Hillary Clinton ran right into an absolutely familiar trap.  American politics is hostile to women.  We saw it in Massachusetts recently enough.  Martha Coakley was all kinds of not-great (read, terrible, especially her first time out) as a candidate for senator and governor.  But in both cases she started up with a sixty pound rock on her back male candidates don't have to carry.  Massachusetts had, until Elizabeth Warren came along, never elected a woman to the top offices.  (And it's notable that Warren also seems to face a woman tax as measured in approval ratings, at least as compared with her perfectly solid but unspectacular male colleague, Ed Markey.)  Several tried, but it's clear that while women can aspire to state treasurer or AG or a House seat, gunning for the top slots engaged the fear/loathing-for-powerful-women, leading to the results we see.
That's true nationwide, I believe.  The old line goes white men before everyone else (got the vote in 1783); then other males (black men got the vote in 1665); then women (who got the vote in 1920), with, of course, white women gaining access to power and agency ahead of women of color.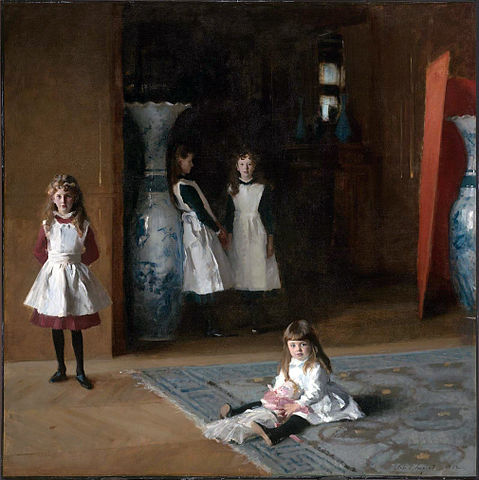 Whatever else we may conclude about the Clinton campaign and this terrible outcome, one thing it reveals is that racism still powerfully motivates the revanchist white right, to a depth I certainly didn't forsee.  It also reminds us that misogyny strikes deep within our body politic.  One more thing to deal with, as best we can.
One afterthought.  Typing that sentence about racism above, I'm reminded of the ways privilege so subtly seeps into one's bones.  Y'all know my politics, I think, and I've come by them through life-long engagement from a childhood in Berkeley in the 60s.  But I'm white, male, working in the elite, pretty secure, still pretty damn white-and-male setting that is an R 1 university.  I've got a good friend , a Latino writer who has some of the same cocoon now, but certainly didn't come up within those comforts and protections.  He'd been freaking out about Trump's rise, especially after the Comey ratfucking, and I kept reassuring him with the polling internals and the early vote stuff and all that.
I emailed him this morning to tell him the obvious: he'd been right and I wrong.  He wrote back saying he'd known that disaster was looming — and that is was time to fight.  On that last, of course, he's right.  It was the first half of that response that pulled me up, because I realized in that moment what should have been obvious: a nice liberal white guy like myself, whatever my politics and however deep my convictions doesn't have the deep knowledge my friend does of just how much pure racial hate and resentment is out there.  I can get glimpses, and through my friends can get to empathy (I certainly hope), but the truth remains: I don't live in daily direct confrontation with that hate.  And that, I think, as much as anything else, led me to miss whatever signs there might have been that our disaster was upon us.
As noted, that's a penetrating glimpse of the obvious, of course.  But it's also key.  I have no idea at this moment how to climb out of the deep hole we're in.  I hope its not a grave.  But whatever else we do, we have to out work and out number the reserves of awful that have proved so potent this year.
And that's all I got, rambling away, on this grim morning.   To end mindful of Tim F.'s injunction, I'm deeply grateful for all who make Balloon Juice a community, from Blog Leader John (and animals) to all the rest of us. I'm going to try to duck away from the 'net for a while, just to get my head clear. I've already deleted the Twitter app from my phone and iPad, and I'll be trying not to surf anything more exciting than Sports Illustrated for a while.  But I'll be checking here, even if I don't plan to post much, if at all (what's new w. that — ed.).  Jackals you/we may be.  But we're our jackals, and I love you all.
Image:  John Singer Sargent, The Daughters of Edward Darley Boit  1882.