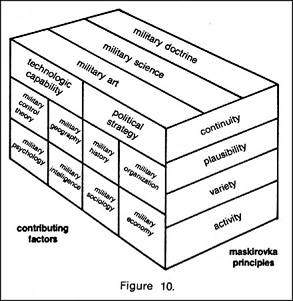 Earlier BettyC asked who was going to keep attention on the reported Russian interference in US politics? We are! Among others.
A couple of interesting things regarding Russia's influence operations against America have flown close to or under the radar over the past several days for obvious reasons. The first is that Russia's Deputy Foreign Minister announced yesterday that, indeed, Russia had been in touch with the Trump Campaign.
Specifically,
The statement came from Deputy Foreign Minister Sergei Ryabkov, who said in an interview with the state-run Interfax news agency that "there were contacts" with the Trump team.

"Obviously, we know most of the people from his entourage," Ryabkov said.
And:
Speaking to Bloomberg News, Russian Foreign Ministry spokeswoman Maria Zakharova said staffers at the Russian Embassy in Washington met with members of Trump's campaign — meetings she described as "normal practice." Democratic presidential nominee Hillary Clinton's campaign refused similar requests for meetings, Zakharova told the agency.

Asked later for clarification, a Foreign Ministry official declined to elaborate on Ryabkov's remarks but said standard diplomacy called for "contact with the leaders in the campaign" on matters such as clarifying statements by the candidate or conveying interview requests from Russian journalists. The ministry official spoke on the condition of anonymity because of the sensitivity of the matter.

A Clinton campaign official who was asked to comment on Zakharova's statement answered with a one-word email: "false."
The Trump Campaign, of course, denied it:
Ryabkov provided no further details, and his remarks drew a swift denial from Trump spokeswoman Hope Hicks, who said the campaign had "no contact with Russian officials" before Tuesday's election.
This comes on the heels of reporting over the weekend that got almost no coverage (other than the actual reporting and a few tweets) that US counterintelligence (CI) officials have, indeed, opened a counterintelligence investigation into the activities of now President Elect Trump's campaign in regard to potential illegal ties to Russia and Russian officials.
Two separate sources with links to the counter-intelligence community have confirmed to Heat Street that the FBI sought, and was granted, a FISA court warrant in October, giving counter-intelligence permission to examine the activities of 'U.S. persons' in Donald Trump's campaign with ties to Russia.

The FBI agents who talked to the New York Times, and rubbished the ground-breaking stories of Slate ( Franklin Foer) and Mother Jones (David Corn) may not have known about the FISA warrant, sources say, because the counter-intelligence and criminal sides of the FBI often work independently of each other employing the principle of 'compartmentalization'.
As former FBI Special Agent for Counterintelligence Naveed Jamali states in reply to MSNBC anchor, Daily Beast contributor, and national treasure for actually knowing how to conduct and actually conducting real, investigative journalistic interviews Joy Ann Reid:
@JoyAnnReid @MalcolmNance @amjoyshow intel ops are hard to see from the outside. How the #fbi handled the emails hurts it's credibility

— Naveed Jamali (@CatchaRUSSpy) November 8, 2016
Special Agent Jamali's point is well taken: these investigations are conducted partially by a compartmentalized group of FBI special agents and analysts to cover the domestic, US side of evidence collection working in concert with a group of counterintelligence officers from the US Intelligence Community that focus on the international/foreign component of counterintelligence. They run silent and they run deep. And they have a Foreign Intelligence Surveillance Act(FISA) warrant from the FISA Court for the Trump campaign. This is not going to go away easily.
In other Russian maskirovka and kompromat developments it appears that buyer's remorse has already set in at the Kremlin. The Guardian reports that:
Alexei Venediktov, the editor-in-chief of Russia's liberal Echo of Moscow radio, said that while some in the Kremlin were probably celebrating, other "more serious" people realised there were unpredictable times ahead.

"Putin doesn't like unpredictability and Trump is the definition of unpredictability," he said. "They celebrated Brexit and then Boris Johnson became foreign secretary and they thought, 'Oh God, what is this?'"
The Moscow Times also reports (h/t: Josh Marshall) that:
Across Russia, Donald Trump's election as United States president has been hailed as a victory for Moscow. Given the country's affinity for the American president-elect, the celebration should be going strong only a day later.

But it appears the honeymoon is coming to a swift end.

"We are not experiencing any euphoria," Deputy Foreign Minister Sergei Ryabkov said on Nov. 10. "[We've had] very diverse experiences doing business with U.S. administrations, both Republican and Democrat."
 And:
The Kremlin anticipated squaring off against Hillary Clinton, says Stanislav Belkovsky, director of the National Strategy Institute.

"Putin is, of course, a winner here," he says. "Not because Trump won, but because it proved the U.S. establishment does not control its own country." But the "defeat of Obama's platform" is a fleeting victory for Putin: "No one knows what Trump's real policies toward Russia will be."

Others are less sure Russia can cooperate with the United States.

"The U.S. is in a bit of a stupor, a crisis. There's a great deal of uncertainty," says Fyodor Lukyanov, editor of the Russia in Global Affairs journal. "It's better to see what's going to happen and not take initiative first."

Pavel Sharikov, a scholar in the Russian Academy of Science's Institute of American and Canadian Studies, believes setting reasonable expectations will be important. He emphasizes that, even if Trump's policy preferences are amenable to Moscow, the new president will still face opposition from Russia hawks within his party.

But Belkovsky insists the ball is in Kremlin's court. In the next four years, relations will depend on Russia's actions.

"Russia, not America, inspired the conflict in Ukraine, regardless of what Putin says about that," he says. And, if faced with challenge from the Kremlin, "any American president will protect America's interests – even Trump."
As someone wrote the other night, quoting Leonard Nimoy as Commander Spock in The Amok Time:
After a time, you may find that having is not so pleasing a thing after all as wanting.
Putin may be learning this now given how amok these times seem.
Finally, former Obama Administration Department of Justice Communications Director Matthew Miller reminds us that everyone that the Trump transition team tries to bring into the new administration will have to complete a Security Form (SF) 86. Its 127 pages of fun, fun, fun, but if the reporting from Heat Street is correct, it may be fraught with danger for potential members of the new administration.
If you're curious about this, sections 19 & 20 of this form show the q's asked. Answered under penalty of perjury. https://t.co/aauudxWWzD

— Matthew Miller (@matthewamiller) November 10, 2016
Section 19 – Foreign Contacts:

A foreign national is defined as any person who is not a citizen or national of the U.S.

Do you have, or have you had, close and/or continuing contact with a foreign national within the last seven (7) years with whom you, or your spouse, or cohabitant are bound by affection, influence, common interests, and/or obligation? Include associates as well as relatives, not previously listed in Section 18.

Section 20A – Foreign Activities Have you, your spouse, cohabitant, or dependent children EVER had any foreign financial interests (such as stocks, property, investments, bank accounts, ownership of corporate entities, corporate interests or businesses) in which you or they have direct control or direct ownership? (Exclude financial interests in companies or diversified mutual funds that are publicly traded on a U.S. exchange.)
It gets better from there, so click across and take a look. I can tell you from personal experience with the periodic review for my clearances that there is no give in the system in the post Snowden and post Martin security breach era. It also doesn't help that Congress has shorted the funding for the clearance investigators, so they're short staffed. The background investigators, adjudicators, and special security officers are not known for having much of a sense of humor, especially that last group! They all take the penalty of perjury thing very, very seriously!
Stay Frosty!