Donald Trump has yet to meet with the prime minister of the United Kingdom — arguably the closest ally of the United States.  He has found time to meet with representatives of Britain's Lets-Play-Footsie-With-Fascists UKIP party including its well-dressed proto-fascist leader, Nigel Farange.
In that meeting Hair Führer focused on what really matters in the trans-Atlantic alliance.
Offshore wind farms in Scotland [h/t TPM]:
[Andy] Wigmore, who coordinated the communications effort for the push for Britain to leave the European Union, told The Express and the New York Times that Trump asked them to oppose new wind farms….

Wigmore told The Express that Trump "is dismayed that his beloved Scotland has become over-run with ugly wind farms which he believes are a blight on the stunning landscape."

Rich guy doesn't like looking at windmills. Rich guy manages to grasp real power. Rich guy starts f**king with other nations' energy policy, land use decisions and the rest because…he can.
Welcome to the post policy presidency.  Trump has no idea what energy mix makes sense and he doesn't care.  Just doesn't like looking at turbines.  So lose the buggers, amirite!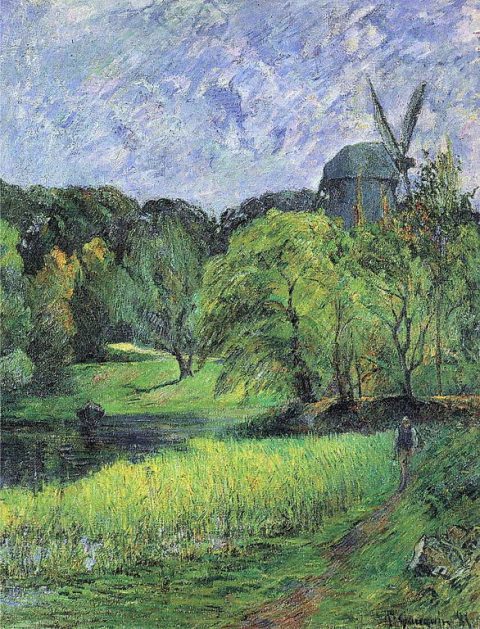 Apparently, Trump's intervention appears to have worked, sort of:
Wigmore said that Trump "did suggest that we should campaign on it" and that the conversation "spurred us in and we will be going for it," according to the New York Times.
Going for it, in this case, meaning that a party and a leadership roundly loathed in Scotland will argle bargle pwfft or something.  But gotta stroke the ferret-heedit shitgibbon, and talk is cheap.
The lagniappe, utterly unsurprisingly, is that the default position of the Trump crowd to any challenge is to lie:
Trump spokeswoman Hope Hicks denied to the New York Times that Trump discussed wind farms during his meeting with Farage. When the Times told Hicks that Wigmore gave an account of the wind farm discussion, Hicks did not respond with further comment, according to the Times.
With every passing day it becomes yet more clear that there is no way that Donald Trump can handle the presidency.  With each passing day his presidency draws closer.
WASF.
Image:  Paul Gauguin, The Queen's Mill, Østervold Park, 1885.