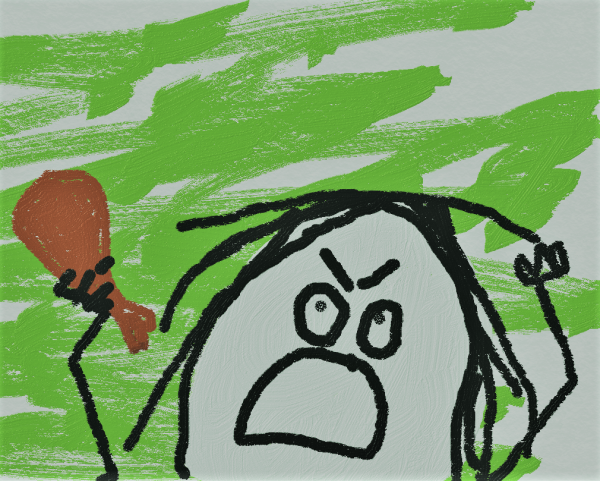 I'm going to try to take a Thanksgiving holiday break from thinking or writing about Trump-related issues. It's a health and safety thing; I just can't cook turkey and dressing, make gravy, mash potatoes, etc., while contemplating an asshole-punching rampage through the center of town.
So, Thanksgiving. My sister is a vegetarian, and Thanksgiving is at her house this year. It grosses her out to deal with raw turkey, so if left to her own devices, she'd buy a heat-and-serve turkey from the grocery store. She's done that in years when I was at my in-laws for TG. Well, not on my fucking watch, sis.
Instead, I'm roasting the turkey at my house and transporting it there. Timing shouldn't be an issue because it takes about the same amount of time I'd let a roasted turkey rest before carving it to drive to my sister's house. So, I think we're okay there.
Luckily for us, we won't encounter any of the Trumpenproletariat this Thanksgiving; only the sane half of the family will be in attendance. I'll deal with the others once I've calmed down a bit. So don't bother looking for "Florida Woman Bludgeons Father with Turkey Carcass, Shoves Uncle's Face into Molten Sweet Potato Casserole" on your Twitter feeds.
Went to the store for feast preparation supplies yesterday, and goddamn, what a zoo. Unfortunately, I forgot sugar — a critical ingredient in the mister's homemade cranberry sauce. I think I'll just hit the convenience store and pay a premium rather than braving the supermarket on T-1.
What are your holiday plans, if any?