If we can't see it, it won't happen, climate change edition:
Donald Trump is poised to eliminate all climate change research conducted by Nasa as part of a crackdown on "politicized science", his senior adviser on issues relating to the space agency has said.

Nasa's Earth science division is set to be stripped of funding in favor of exploration of deep space.
After all, we can't have any of that nasty left wing bias that reality imposes:
There is overwhelming and long-established evidence that burning fossil fuels and deforestation causes the release of heat-trapping gases, therefore causing the warming experienced in recent decades.

[Trump campaign advisor Bob] Walker, however, claimed that doubt over the role of human activity in climate change "is a view shared by half the climatologists in the world. We need good science to tell us what the reality is and science could do that if politicians didn't interfere with it."
Walker is, as one expects from Trumpistas, simply lying. Half of the world's climatologists do not doubt the fact of human-driven climate change, unless you include those who got their advanced degrees at the University of Exxon's Koch School of Science.  Ostriches and sand ain't in it.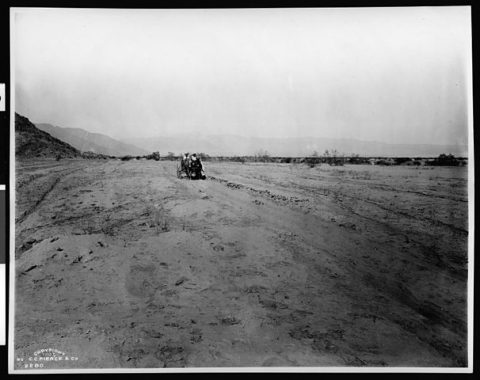 This is a hugely consequential move.  There are two technologies that are essential to modern climate science: large scale numerical modelling made possible by the insane advances in computing power and associated computer science over the last several decades…and remote sensing, the ability to monitor earth systems on a planetary scale.  That's what NASA — and for the forseeable future, no one else, brings with its earth science programs.  Kill that and we not only lose data going forward, we degrade a capability in an intellectual infrastructure that will take a long time indeed to restore:
Kevin Trenberth, senior scientist at the National Center for Atmospheric Research, said as Nasa provides the scientific community with new instruments and techniques, the elimination of Earth sciences would be "a major setback if not devastating".

"It could put us back into the 'dark ages' of almost the pre-satellite era," he said. "It would be extremely short sighted.

"We live on planet Earth and there is much to discover, and it is essential to track and monitor many things from space. Information on planet Earth and its atmosphere and oceans is essential for our way of life. Space research is a luxury, Earth observations are essential."
This is a call your representative kind of issue.  It's going to be difficult, certainly, if Trump really does go down this path, but NASA is enough of a pork barrel, and some GOP senators, at least, are not wholly clueless on this issue, so it might be possible to avoid the worst outcome.  It's necessary to try.  If and as I hear of organized campaigns on this, I'll bring the news (and feel free to email me with any info you might gather.)
Feh.
PS: that laser like media focus during the campaign on issues like climate change sure was impressive, wasn't it?
C. C. Pierce, Carl Eytel and George Wharton James in a horse-drawn wagon on the Butterfield Stage Road in the Colorado Desert, c.1903. (Eytel was a painter associated with the "smoketree school" of artists working on desert subjects; James was a journalist and photographer.)