Sorry to be late getting this posted! But we had a super little meetup in Chinatown Monday night.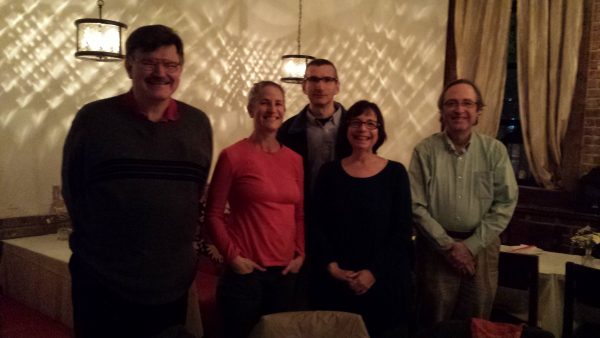 From left to right: JAFD, RedDirtGirl, Stuart, Me, and my partner JT .
The conversation was great, and of course it was wonderful to be among kindred souls post election and pre holiday. And a special shoutout to commenter Sue?? who, when we initially said we were going to meet at Joe's Shanghai said it was kind of touristy and suggested this nearby alternative:
Shanghai Cuisine, 89-91 Bayard Street , 212-732-8988
Which turned out to be amazing!
Open thread follows…