Here are bakers creating loaves of Cuban bread at my favorite bakery in Tampa: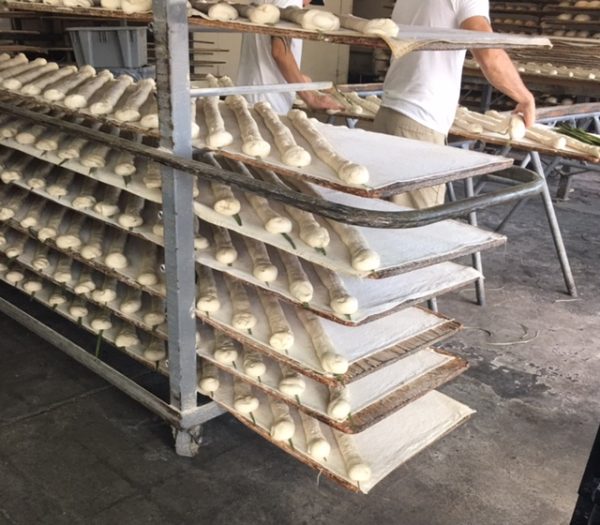 See the little strips of green protruding from the ends of the loaves like serpents' tongues? Those are palm leaves, which give Cuban bread its distinctive pattern. How I missed this bread when I lived up north for a few years!
This particular bakery prints the following list of ingredients on its long bread sacks: Water, flour, salt, lard and yeast. If you don't consume it all within 24 hours, the loaf will petrify to the point that it can be used for household demolition chores.
Open thread!