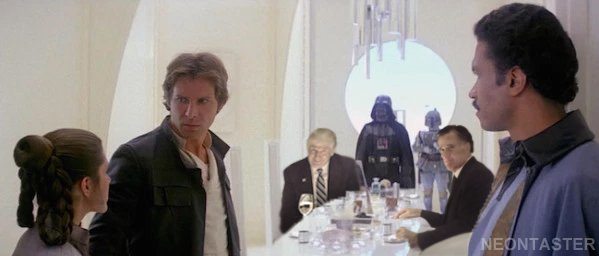 One understandable and widespread reaction to the recent election of a racist, sexist, xenophobic demagogue has been a vow not to "normalize" Trump. I share that impulse and even created a "Not Normal" tag here at the blog to catalog the mounting horrors. But what if a focus on Trump's unfitness for office plays into his (teeny, tiny) hands?
Matt Yglesias makes that case at Vox, and he goes beyond the now-familiar argument that focusing on things like Trump's Twitter antics pulls media attention off issues such as the Trump U fraud payout, influence peddling, Wall Street grifter cabinet picks, etc.
Yglesias discusses how politicians in other countries have faced down and defeated authoritarian clowns, noting that they do so on policy rather than character issues since the latter can have the opposite of the intended effect. Here's an excerpt that cites the work of Luigi Zingales, who chronicled the rise and fall of Italy's Silvio Berlusconi, a man who shares many traits with Trump:
"How, then, did Berlusconi get elected and reelected? He created an unlikely coalition between the business elite, which supports him for fear of the alternative, and the poor, who identify with him because he appeals to their aspirations. In a country where corruption and lack of meritocracy has all but killed the hope of intra-generational mobility, citizens chose to escape from reality and find consolation in dreams. Berlusconi adeptly fosters the illusion that he can turn everyone else into billionaires. His political career is something like Trump's Apprentice program, only on a national scale."

In a post-election op-ed, Zingales revisited these themes and observed that the two politicians who beat Berlusconi in elections — former Prime Minister Romano Prodi and current Prime Minister Matteo Renzi — had two important things in common: "Both of them treated Mr. Berlusconi as an ordinary opponent. They focused on the issues, not on his character. In different ways, both of them are seen as outsiders, not as members of what in Italy is defined as the political caste."
Yglesias also notes the uneasy truce Trump has struck with the Republican establishment, which is wholly dependent on the shit-gibbon's willingness to support the GOP's broadly unpopular agenda of tax cuts for the wealthy, dismantling Medicare, overturning Roe v. Wade, etc. He rightly notes that the precarious nature of this alliance presents an opportunity, arguing that Democrats in Congress should stick a crowbar in any cracks they find and exert all possible force to break it.
It's a fairly convincing case for how Democratic politicians should oppose Trump and present themselves and their agenda as alternatives. But, as many of you have noted in various ways in comments here, the nonstop shit-show that will be the Trump administration is going to require fortitude, focus and the ability to multitask on many fronts from Trump's opponents, politicians and peanut gallery alike.
I don't ever want the idea that an unhinged clown like Trump will soon be in charge of an army of flying death-robots to seem normal. The prospect of Trump's vile spawn leveraging our highest political office for their personal gain should continue to strike us as outrageous for the next three years, eleven months, three weeks and three days.
Can't we walk and chew gum here, opposing Trump on policy grounds and pointing out that, yeah, we've never had such an unqualified, venal, corrupt pig in the White House before? Yes we can.
PS: Breaking news: Pelosi beats back challenge, retaining leadership over the House Dems. Good. We'll need her experience and vision to successfully oppose the Pig Party.
[Photo via
HuffPo
]