We're going to see how the Republican Party can create a death spiral in the individual market in sixty days or less. They have a few choices: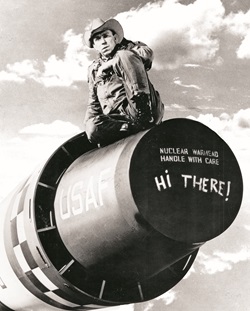 First Philip Klein in the Washington Examiner wants to create one the old fashion way:
In contrast, Republicans could immediately freeze enrollment — allowing those who already have insurance through Obamacare to continue receiving subsidies, but preventing new enrollees from receiving any (though they'd still be free to purchase insurance on their own if they aren't seeking subsidies). The current open enrollment period for privately-administered insurance ends on Jan. 31, so that would be a natural cutoff point.
Do you know who is extremely likely to buy community rated, guaranteed issue insurance with a subsidy? People who are very sick.
Do you know who is extremely unlikely to buy community rated, guaranteed issue insurance without a subsidy? People who have reason to believe they are very healthy.
This proposal will get the individual insurance market to look like the individual markets from the mid-90s in the non-subsidized, non-mandated guarantee issue states. Super high premiums and very sick risk pools. And since insurers set their 2017 rates with the assumption that subsidies are available for Special Enrollment Members, they will lose a lot of money.
Means #2 is just pulling the Cost Sharing Reduction subsidies. Insurers will flee the market. The American Academy of Actuaries have their hair on fire as they look at the impact of Congress not funding Cost Sharing Reduction subsidies after January 20th.
Eliminating CSR reimbursements could also cause insurers to withdraw from the market Premiums for 2017 have been finalized, and they assume that CSR reimbursements will be made. Without those reimbursements, premiums would have been higher for all individual market enrollees. Regardless of whether CSR reimbursements are made to insurers, the ACA requires insurers to provide cost-sharing subsidies. If those reimbursements are not made, premiums will be too low to cover the costs of care. This creates the potential for insurer losses and solvency concerns. Due to contract provisions, insurers would be permitted to withdraw from the market if CSR reimbursements are not made.
Splitting the a Replacement Bill into discrete and seperate chunks will also death spiral the market:
I am open to be proven wrong. But statements like this suggest that GOP senators underestimate the complexity of health policy. @sahilkapur pic.twitter.com/JvjyhHH44Z

— Margot Sanger-Katz (@sangerkatz) December 6, 2016
The issue is the popular stuff (guarantee issue, no pre-existing conditions, community rating etc) will get 85 votes in the Senate and 400 in the House. The unpopular stuff (participation enforcement mechanism, definitions, subsidy attachment formulas) won't get a majority as no one really wants to vote for either a mandate tax OR continuous enrollment criteria without being able to point to a lot of other good stuff enabled by the bad stuff.
So again we'll get the mid-90s markets of guarantee issue, community rating for only very sick people.
The Urban Institute models out the impact of Repeal without immediate replacmement and it is ugly:
New report: The implications of partial repeal of the #ACA through reconciliation https://t.co/u36qs9xfcj pic.twitter.com/5TKpwaNDe9

— Urban Institute (@urbaninstitute) December 7, 2016
It is mostly a cost shift with massive extraneous suffering.
And that is where I think we're heading.
So if you have an Exchange plan, I would try to get any problems that I was putting off on taking care of taken care of by January 31, 2017. After that the insurance markets will most likely be extremely chaotic and volatile with a decent tail risk of all carriers pulling all products in a number of states by early spring.