The kitchen appliances were delivered today: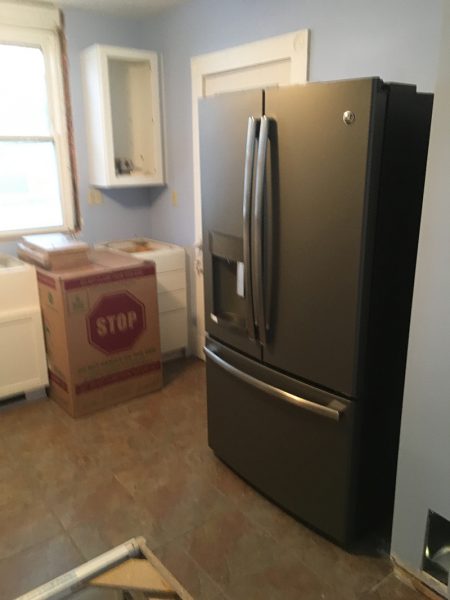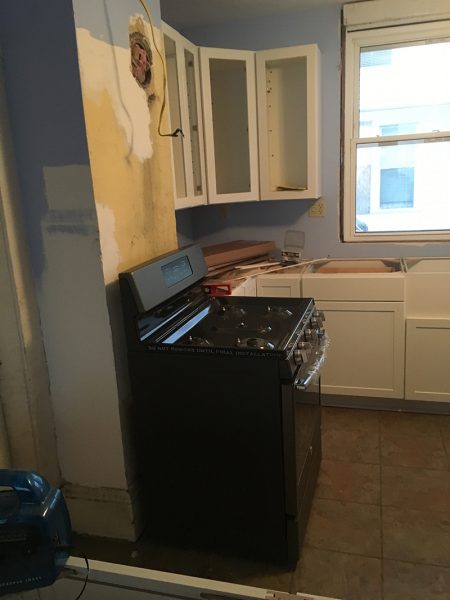 The pictures were taken by dad, so don't crap all over the photography.
We have a custom built hood that goes over the stove, and the counters come next week. It's kind of nice seeing everything come together a little bit. I feel as if there is a light at the end of the tunnel.
If you look in the fridge photo, the box with the stop sign is my dishwasher. I'm 46 and I have never owned a gas oven or a dishwasher (one rental where I lived for three years had a dishwasher, but we never used it because there were three of us there and when we cooked we had so many dishes we had to do them by hand anyway), so I am feeling very bourgeois. I'm told a dishwasher is a game changer.
At any rate, I am excited about a lot of little things. For example, the fridge has a water dispenser (something else I have never had), so now I no longer need to have a big Brita taking up half the top shelf. We're going to go ahead and put an inline filter in the line to the fridge in the basement to save money on replacement filters. Also, the freezer is on the bottom, which means that no longer will I have food stuffs stored ankle high in the fridge that I forget about and pull out three weeks later looking like a biology project.
I'm also excited about the fact that my shower is going to have a door. No more shower curtains. No more mildew, no more getting in the shower in a hurry and not noticing that the liner is on the outside, showering, and looking out to find you have flooded the bathroom. No more treacherous steps OUT of the tub.
And a gas stove!!!!!!!
Oh, and walking around the house naked. I'm excited about that. Sorry for the visual.