German Lopez at Vox pointed out a paragraph published in yesterday's NYT that exemplifies that publication's "false equivalence" problem. Here it is: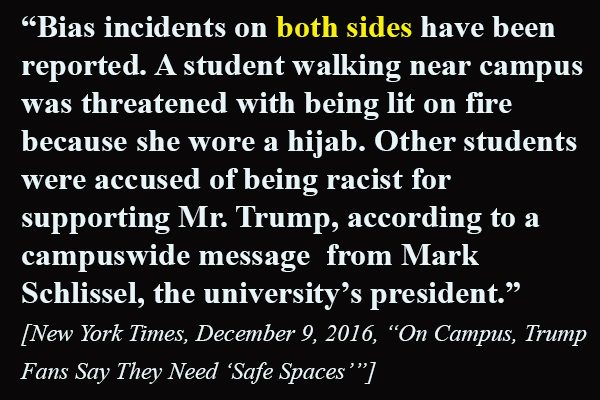 The paper pushed back, noting that its report was based on a letter from the UM president and adding a link to the letter. But the letter doesn't classify the incidents as equivalent expressions of "bias."
What we have here, fellow citizens, is an addict who is incapable of admitting that there is a problem. We've tried interventions. It hasn't worked. Codependency isn't an option. Hide the wallet and keys and let them hit rock bottom, I guess.
Anyway, I've got no answers. I won't even classify this as "Not Normal," because unfortunately, it is, and that's part of the reason we find ourselves at this interesting juncture in our history.
Anyhoo, feel free to discuss happier topics. Open thread!