There's no way to parse what happened in the few weeks before the election without recognizing that both FBI director Comey and Senate Majority Leader McConnell effectively colluded with Russia to throw this election.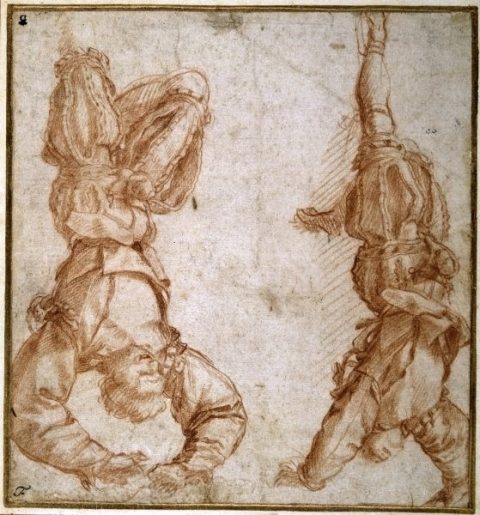 Comey can't not have known about the Russia connection to the emails, and yet chose to violate policy, precedent and explicit advice from Justice in his email letter ten days before the vote.
McConnell was specifically briefed on Russia's efforts to influence the election, and he pressured (successfully, alas) the Obama administration to withhold that information from the public.
Both of them made choices that directly enabled Putin's efforts.  Both of them knew, to a virtual certainty, that this was the case.
Both of them are in my view traitors — both to our country as it is now, and to the idea of a representative democracy America is supposed to embody.
And one more one more thing: Elaine Chao, McConnell's wife, is Trump's nominee for Transportation secretary. It is unconfirmed at this time that this is payment for services rendered.  It would, however, be irresponsible not to speculate.
Image: Andrea del Sarto, Study for a "Shame Painting" — In Italy, this form of execution was associated w. traitors. Before 1530.