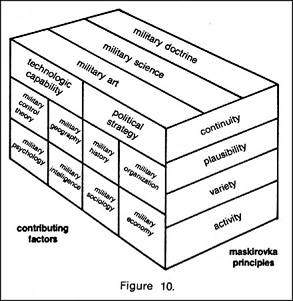 (Updated below)
I wasn't going to do my next Maskirovka post until Sunday night, dealing with the NY Times article about Russian cyber operatives placing evidence of child pornography on their targets computers as part of kompromat operations. But the news that broke earlier this evening, as well as the previous posts and comments, have made me decide to put one up. Specifically my real fear of the true scope of the Russian cyber influence operations. I cannot prove what I'm going to write, it is simply speculation, but it is informed speculation.
My real fear of the Russian cyber kompromat and influence operations is not just that they hacked the DNC, the DSCC, the DCCC and John Podesta's emails. Nor is it that they then, as Malcolm Nance has stated, modified some of those emails before using Wikileaks to distribute them in pursuit of compromising the Clinton campaign to both sow chaos and make American democracy look chaotic and unappealing and, as has now been reported, install Donald Trump as the President. Rather it is that the Russians used their cyber operatives to hack both the Democratic and Republican parties, including the RNC, Republican Senatorial Committee, Republican Congressional Committee, and various elite and notable GOP members. Both David Corn and Kurt Eichenwald have reported evidence that the President-elect himself was the subject of a kompromat operation, though it is unclear if it was successful.
While it is now well documented that the Russians publicly compromised the Democrats, my real fear is that they've privately compromised the Republicans. By doing so they not only make America look bad, and the idea of liberal democracy, both of which are among Putin's strategic objectives. But they also have leverage and influence over the GOP – the party that now controls both chambers of Congress, the Presidency, and a majority of state legislatures and state houses. Russia has believed that it is in a new Cold War with the US for well over a year. What better way to get an advantage by publicly compromising one political party in the US and privately compromising the other? And this is my biggest fear over the Russian cyber based influence operations in the 2016 Presidential election.
Based on what the Washington Post reported this evening, we are in a cyber war, if not an outright one. And while there has been much discussion as to what war in cyberspace looks like, we had better get in gear and get real serious about moving from concept to doctrine to reality very quickly. All that remains to be seen now is what, if anything, is done in response.
Update at 12:40 AM EST
The New York Times has now reported that Russia did indeed hack the GOP, they just did not release the information. So we do appear to have a public Russian kompromat of the Democrats and a private Russian kompromat of the Republicans. The only question that remains to be seen is what the Russians are leveraging their private kompromat of the Republicans for.
WASHINGTON — American intelligence agencies have concluded with "high confidence" that Russia acted covertly in the latter stages of the presidential campaign to harm Hillary Clinton's chances and promote Donald J. Trump, according to senior administration officials.

They based that conclusion, in part, on another finding — which they say was also reached with high confidence — that the Russians hacked the Republican National Committee's computer systems in addition to their attacks on Democratic organizations, but did not release whatever information they gleaned from the Republican networks.