Maybe this will serve as a diversion from the Trump disaster. As a side note, during the middle of the night, Thurston apparently decided it was too cold out and took a shit in the tub. A metaphor for 2016, if you will.
On to the house pics. New door has been hung to the half bath in the downstairs. Before: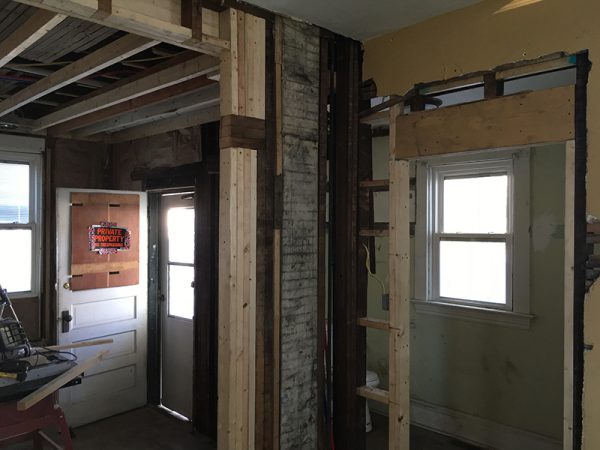 After: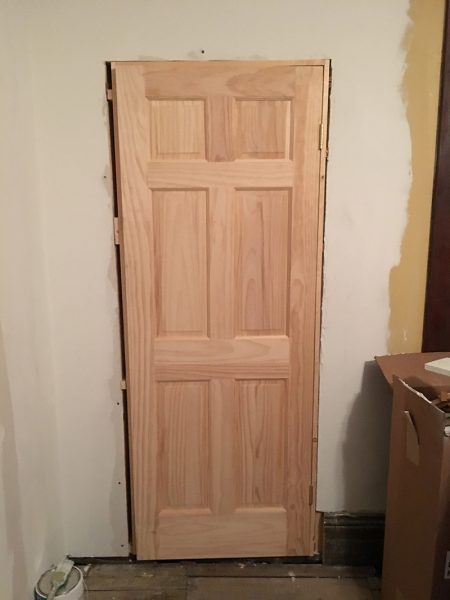 The master bedroom has been painted, wood finished, ceiling fan done, all wiring works, all vents work, now just needs flooring. Before: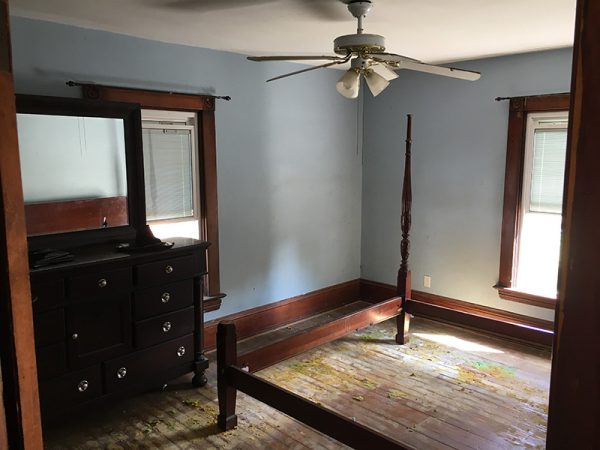 And after (the color is actually much brighter than it appears here. The name is Lemon Twist):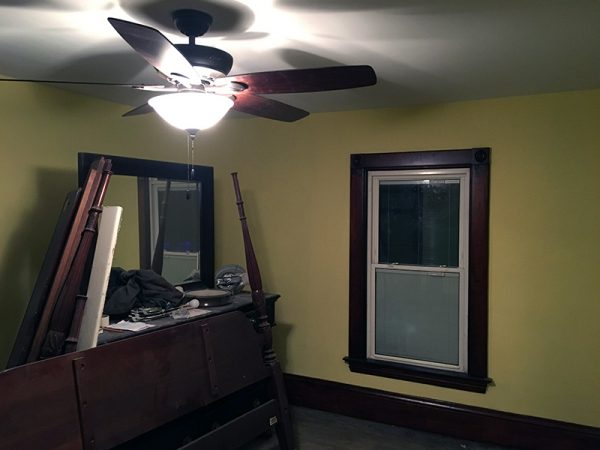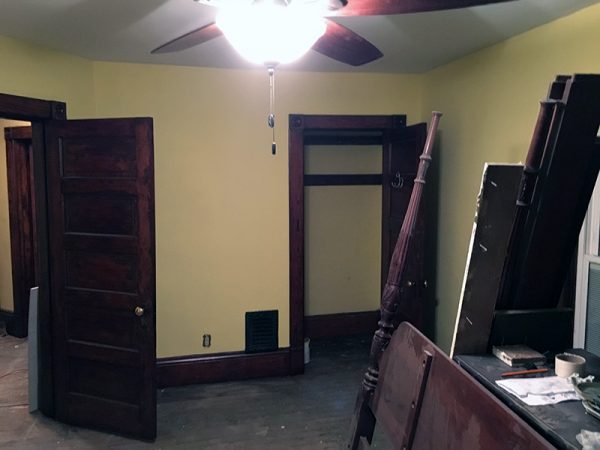 Moving along to the next room.
The 2nd floor spare bedroom has had the wood finished, the closet fixed, the vents cleared, and has been painted. Before: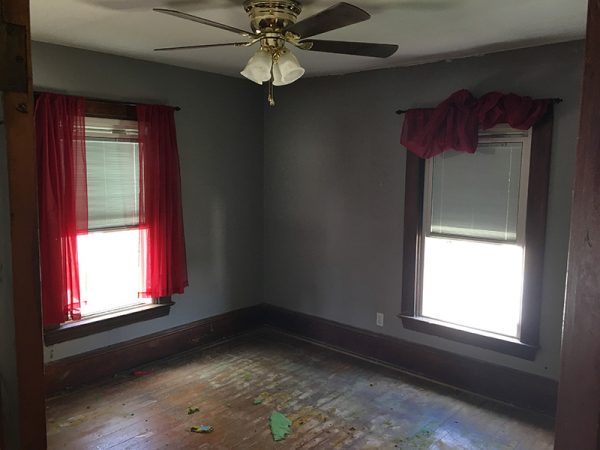 And after (the color is Meadow Thistle and it looks darker here than it really is):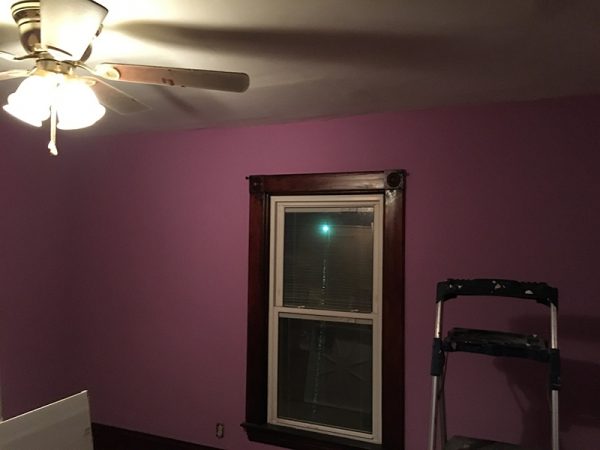 The bathroom has been framed out and is ready for tile and paint: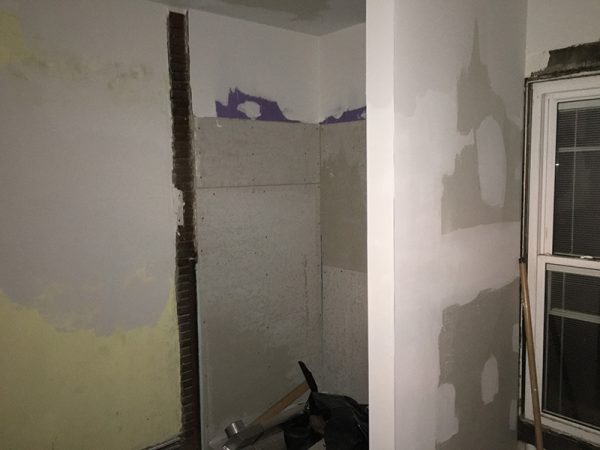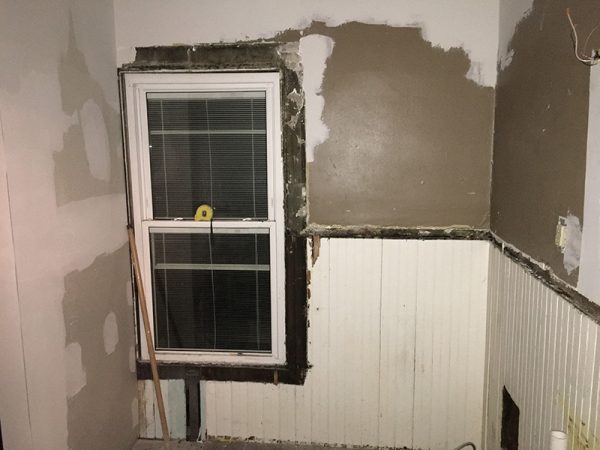 Finally, the last picture is a mini project for my safety and sanity. This is a picture of the stairs from the second floor going down to the landing in between floors. As you can see, the woodworking is done, stairs have been stripped (and I will carpet the middle of them), walls have been patched, and it is ready to be painted. However, I had two nightmares of me walking in the night and falling into the 12 inch gap on either side of the stair, so we are going to build out a railing with spindles from the wall on both sides, stain and varnish them so they match.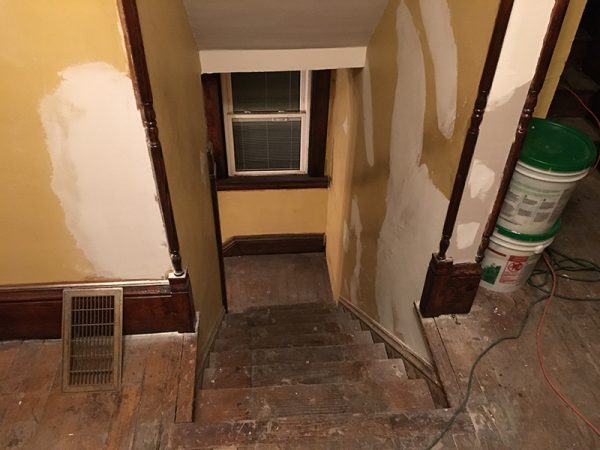 Flooring should start going down this week.