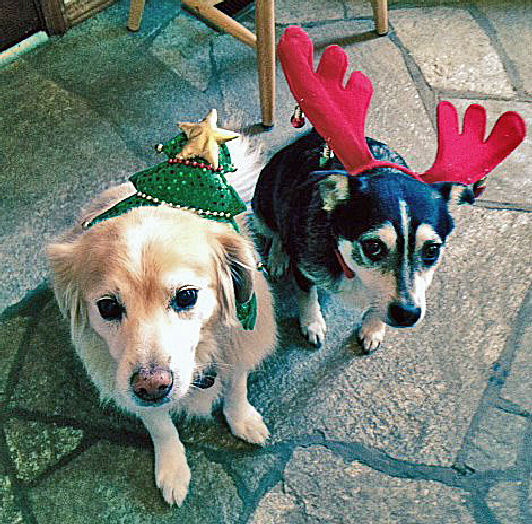 From wise garden commentor Marvel:
Here's my gal Sal (in red antlers) and her old friend Lotto (under the tree). I know they don't look happy here, but you'd be surprised: after this snapshot, they downed a cup of souped-up eggnog and went out caroling.

OK, maybe they didn't. Truth: Sally shook her antlers off, then helped Lotto off with his hat.
What's on the agenda as we wrap up another hectic-to-hellish week?
***********
One of the first things I learned about living with rescue animals who'd been abused or neglected: Overenthusiastic displays of friendliness scare them. Sometimes, you just have to go on with your daily routine, and let them come to you.
Therefore, I fully endorse Sam Bee's message to Democrats hoping to persuade WWC voters: