The flooring is starting to go in. We're starting on the top floor and working our way down. Here's the third floor hallway leading to the staircase (which will be carpeted):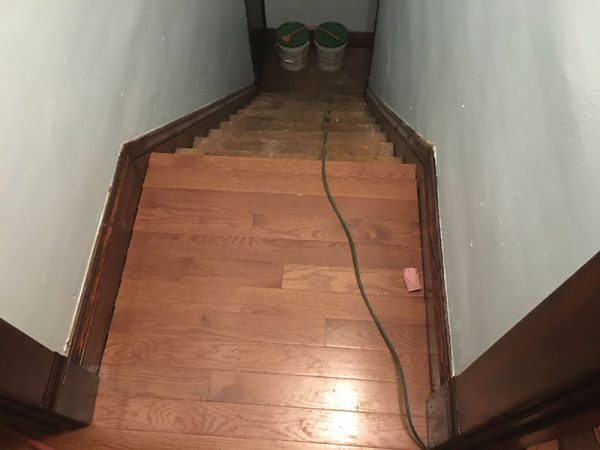 And here is third floor bedroom #2: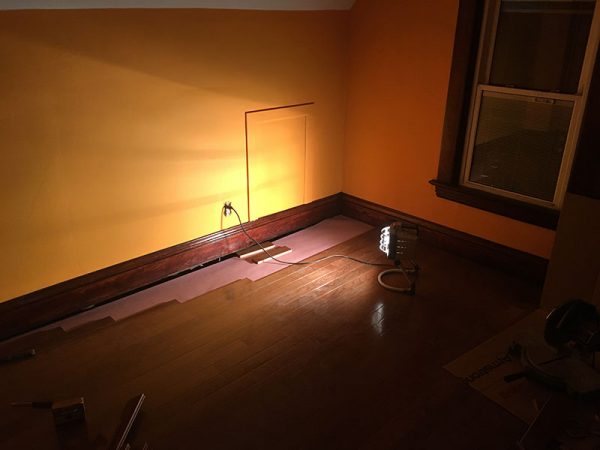 This is the bedroom across from this bedroom: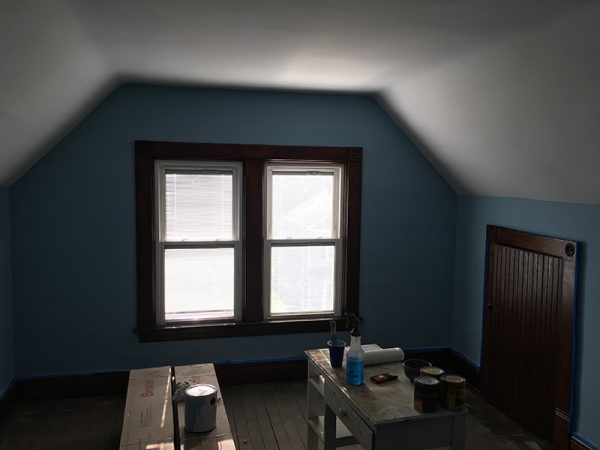 I love the orange (I should, I picked it out) and with all the white on the ceiling and the wood it looks GREAT! Obviously the quarter round is not in yet. The floors are going to look so good I am almost excited enough I can stop thinking about money!
And, as a bonus, here is Harry and Chatman's pig Coop dressed up for the holidays: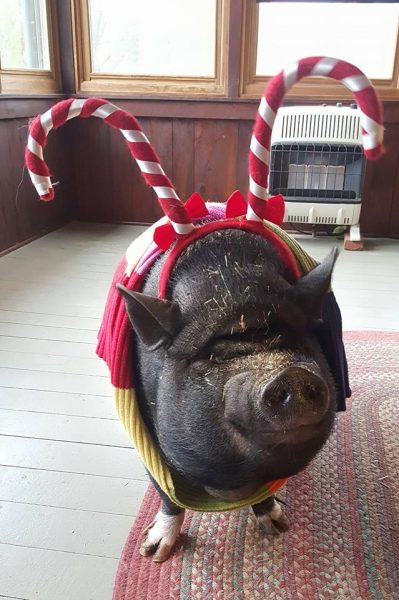 Winning, my friends.