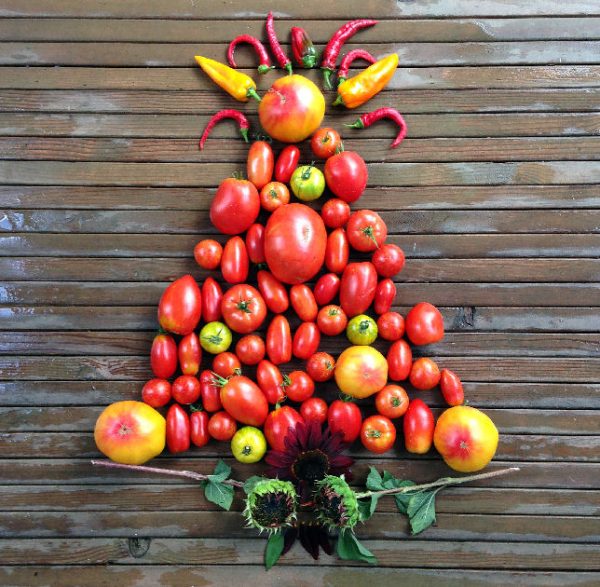 From talented garden commentor Marvel:
I'm sending along a photo I used for our 2015 Christmas card — the older I get, the harder it is to remember to assemble SOMETHING from the garden mid-Summer for Christmas & Solstice greetings later in the year.

For this purpose this year I rescued dozens of shucked corn cobs, arranged 'em in a pointy tree shape, adorned with plenty of colorful flowers…sadly, as I look at the photos now, it resembles nothing so much as an assemblage of crisp, clean feminine hygiene products with a garden-clipping wrap. I'll be digging through old photos tomorrow, u-bet.

Stay warm!

We've been a bit snowy & freeze-y hereabouts for several days. Snow's not as deep as depicted here (circa 2013), but it's accumulated & hanging around, u-bet.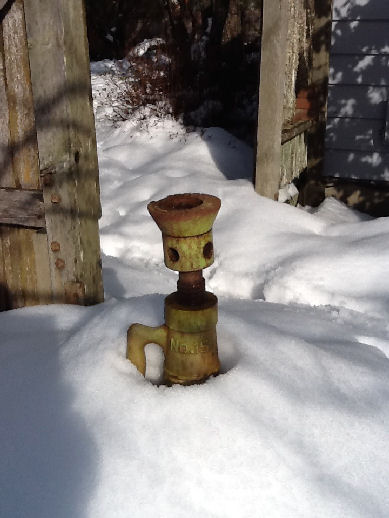 What's going on in your gardens — or your year-end-holiday prep — this week?