Consider this a proof-of-life post.  I went into a renewed Trump slough of despond a few days ago and am only now crawling out.  My reaction these last several days is summed up by this, fresh from my son's vault of amusing internet clutter:
I'm climbing out of my funk in a couple of ways:  for one, by forcing myself to focus on work (and disconnect, insofar as I can, from Twitter).  Turns out that a deep dive into the story of Edmond "Comet" Halley as the father of life insurance does wonders for the mood.
Then there's the promise of action.  My spouse is not letting up, and she's making sure I'm going to march and all that.  The mood's grim around here, but not abject.  I count that a win.
Then there's the gang here.  This vicious pack of snarling jackals is a comfort and a goad.  Long may we roil.
And, though I may be a hopeless optimist on this one, I think the press is getting just a little better.  Not enough, yet, but the combination of obvious corruption, the overwhelming evidence of a tampered election, and the terror many are beginning to feel as the sheer slapdash incompetence of the Trump junta becomes ever more obvious has woken at least a few in the elite press.  Relentless pressure on social media, letters to the editor and so on will help.  That's something the less crowd-loving among us (me!) can do, pajama-clad, in our basements.
And when all else fails, there's the absurdity of it all.  That doesn't make it better, of course, but it does give us something to gawp and cackle at.  Exhibit A?  This insight from the physician who attested to the Cheeto-faced, ferret-heedit shitgibbon's Yuuuuuugely perfect health:
"If something happens to him, then it happens to him," Bornstein said. "It's like all the rest of us, no? That's why we have a vice president and a speaker of the House and a whole line of people. They can just keep dying."
They. Can. Just. Keep. Dying.
That's the perspective I seek in my medical professionals…
BTW — check out this gem from the good doctor:
"It never occurred to me that he was the oldest president, not for a second," Bornstein, 69, said in his Upper East Side office of the 70-year-old Trump. He said that "there's nothing to share" on a regular basis about a president's health. "Ronald Reagan had pre-senile dementia. I mean, seriously, did they share that one with you, or did Nancy just cover it up?"
Reassured yet?
Last, because I love you, and I couldn't resist this when I saw the shot, how about this edition of….
SEPARATED AT BIRTH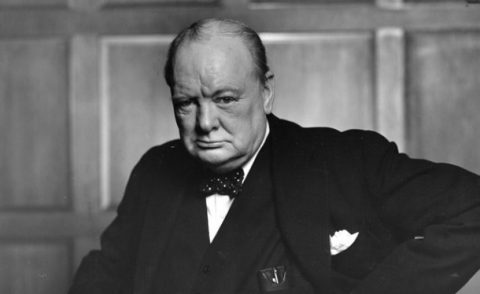 and…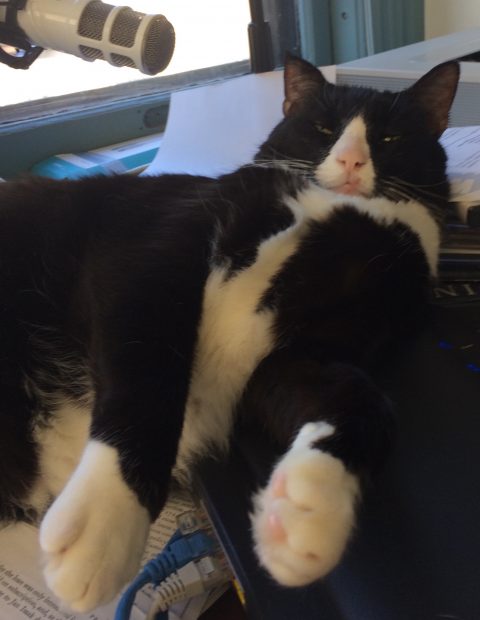 Kitten Tikka Masala is unamused by Trump, and doesn't care who knows it.
Thread, this one, open it is.
Image:  Yousuf Karsh, portrait of Winston Churchill, December 30, 1941.