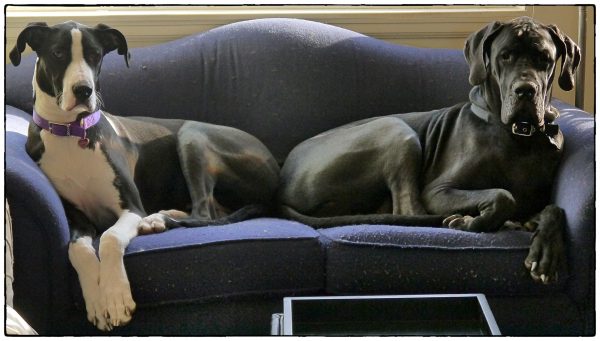 Bixby and Bailey wish you a very Merry Christmas
It's that time again, the Weekend Movie Club from Mnemosyne, aka The Insufferable Movie Snob, via Schroedinger's Cat fun website. She asked me to post in case Anne Laurie was super busy today. Here is her review of a sweet film, The Shop Around the Corner
One more thing you may notice: the date the film was made. It was filmed in 1939 after Hungary had been taken over by fascists connected to Nazi Germany and, under pressure, the country officially joined the Axis powers in late 1940. So this is a subtle propaganda film in addition to everything else, showing an idealized Budapest as it was before Nazi Germany invaded Poland and kicked off World War II.

The film begins with the employees gathering to wait for their employer to open the shop for the day's work. Already waiting outside the door is Pirovich (Felix Bressart, possibly my favorite character actor), soon joined by insolent errand boy Pepi (William Tracy), the two lady clerks, and head clerk Alfred Kralik (James Stewart), who had dinner with the boss last night. The last arriving clerk, dandyish Vadas (Joseph Schildkraut) is clearly jealous of the favor that Mr. Matuschek shows to Kralik, and the rest of the employees are just as clearly wary of Vadas and protective of Kralik. Mr. Matuschek arrives to open the store, and their day begins.  Continue to read here.
Here's a bonus kitteh: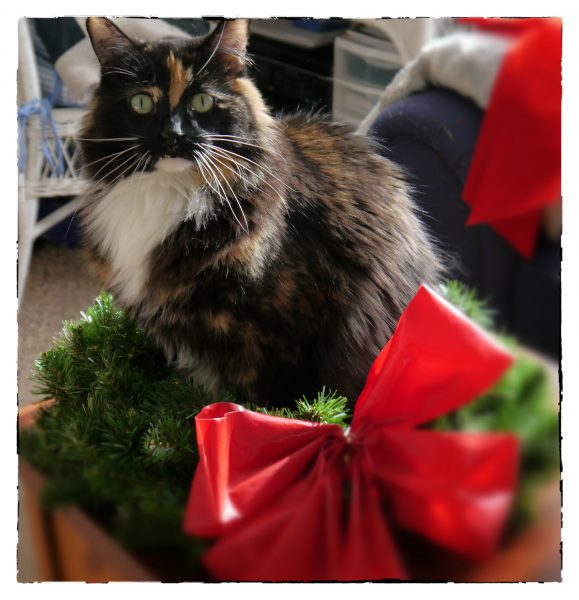 NOTE about the Writing Group: my plan has always been two Sundays a month, but with Christmas falling on a Sunday this year, I didn't see a good second Sunday to post. We will pick up again January 8th. The last one was great fun, so I look forward to continuing. See you in 2017!  – TaMara
Open thread!
ETA: And as if on cue, I look out the window and it's snowing! White Christmas….