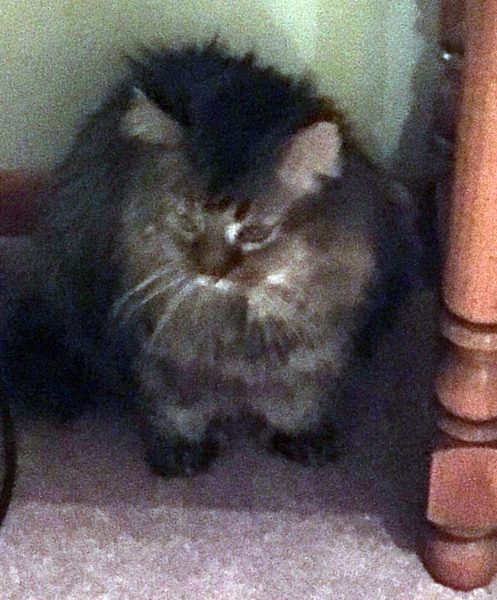 All day long, I keep having a sensation that only pet owners will understand- I've been sitting somewhere or doing something, when all of a sudden a smell captures my attention, my eyes get wide, and I shout "DID SOMEONE JUST SHIT IN THE HOUSE?" It's happened a dozen times or more, and I have searched the entire house and come up with nothing, which made no sense because I had smelled it multiple times and in different rooms. At any rate, I was sitting in the chair in the living room, and it happened again. I got up, looked around and found Steve and Thurston behind my chair, and I could sense the smell was coming from there but there was no shit to be found.
And then Steve walked by me. And to my horror, attached to about four inches of his tail near his rear was a ginormous log, as if he had shit outside, and then just lay in it. Horrified, I grabbed him to rush to the bathroom, and when I did, I discovered that his entire belly is also covered with shit. I put Steve in the bathtub and tried to shut the door, but he kept trying to make a break for it. So I did what any smart person does (DUH!), I took off my t-shirt, used it to wrap up Steve and cover his head so he could not see, and put him in the tub, so he could lie there squirming, working himself into a lather while I raced to get towels and stuff to deal with this disaster.
To recap:
I have shit all over my hands.
I am not wearing a shirt.
I have shit on my shorts.
Thurston and Rosie are fighting because the noises Steve and I are making are freaking them out.
My 25 lb cat is covered in shit and in a t-shirt straightjacket in my tub.
I've never bathed Steve before.
I put on some workboots so there would be no slippage, grabbed some towels, and headed back in. Steve was now just lying there lifeless in the tub in my jury-rigged restraint, and now I thought "oh fuck me I choked Steve out and killed him." I turned the water on and got it to warmer than room temperature, and not really knowing how to start, I just grabbed the shower hose nozzle and started hosing him down.
This ENRAGED Steve. He now morphed into Wolverine, basically shredded what remained of my shirt around him, and the only way I could get control of him was to grab him by the scruff of his neck and push him to the ground in the tub. My shower nozzle only reaches down to about knee level, so I had to angle his ass towards the nozzle while keeping him in the tub. Large clumps of shit were flowing from him in a nonstop stream. Visual reference: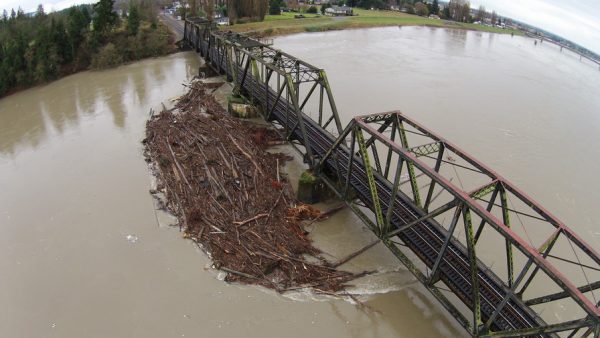 Scene notes: (I am yelling in my not calming panicked as all hell voice "I'm sorry buddy but this has to be done," Steve is making sounds I have never heard before, and Rosie and Thurston are still barking).
And then it happened. The combination of stool and cat hair (which was also coming out in clumps) clogged the drain. We are now at DEFCON 1. Knowing I had to A.) retain control of Steve, B.) unclog the drain, my brain fried and I forgot that I also had to C.) maintain control of the shower hose and nozzle. I let it go reaching for the drain, and it started twisting around shooting water in a 360 degree direction while I went with my right hand to mash shit down the drain to unclog it. I got the drain somewhat unclogged and went back to Steve.
Because the hose was not long enough, I had to grab Steve by the root of his tail and angle it towards the hose, at which point his front paws kicked into high gear scrambling to get away. This went on for a little bit until I finally felt that he was clean enough. While holding him down, I turned off the water, grabbed two towels, and smothered him.
The bathroom is a god damned disaster, I had to take a shower, and Steve may never speak to me again. Also, the bleeding has mostly stopped but Thurston is following me around trying to lick it anyway.
Thus endeth Shitmas 2016. And yes. That is the best picture I can get of Steve right now.