We stayed up too late drinking prosecco and watching the Twilight Zone marathon. But then we got up early, had breakfast at a local joint, and went looking for birds. Found this gorgeous roseate spoonbill feeding in a shallow pond: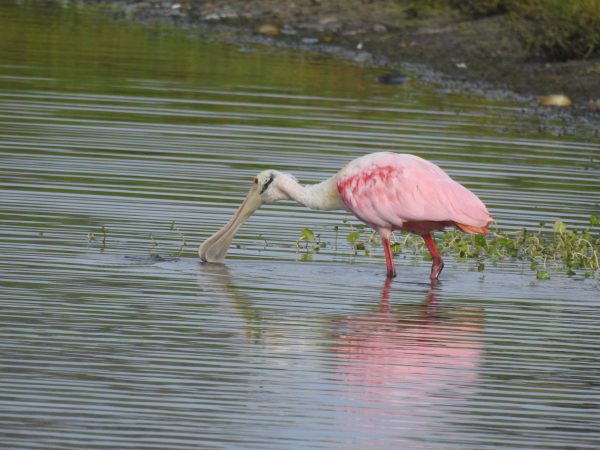 The only thing that marred the beautiful scene were the distant strains of "praise music" emanating from a nearby mega-church. Not old-fashioned hymns, which can be lovely, but abominable soft rock-style dreck. Didn't seem to bother the birds, but it irritated the crap out of me.
Anyhoo, we also saw this lovely hawk surveying a meadow from his perch in a palm tree: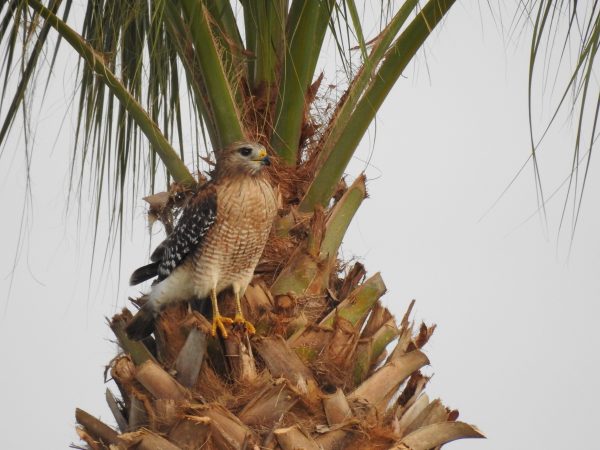 Then we encountered this very serious-looking family of Sandhill cranes, fresh from their mission of fucking up the surface of a fairway in search of tasty bugs: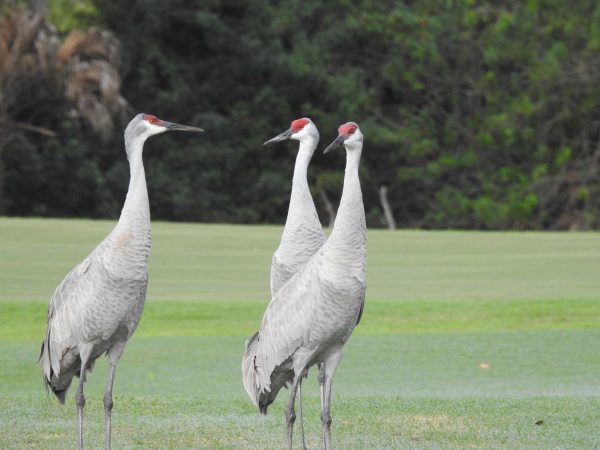 Sandhills are BIG birds. If they ever get tired of people's bullshit, things could get ugly.
So what's up in your neck of the woods today? Open thread!