The god damned sink and counters are finally in: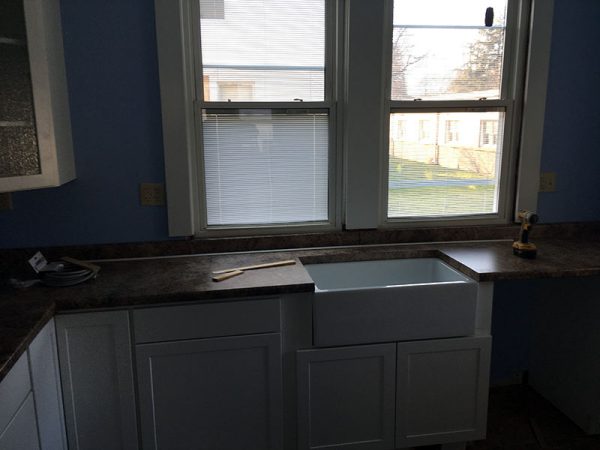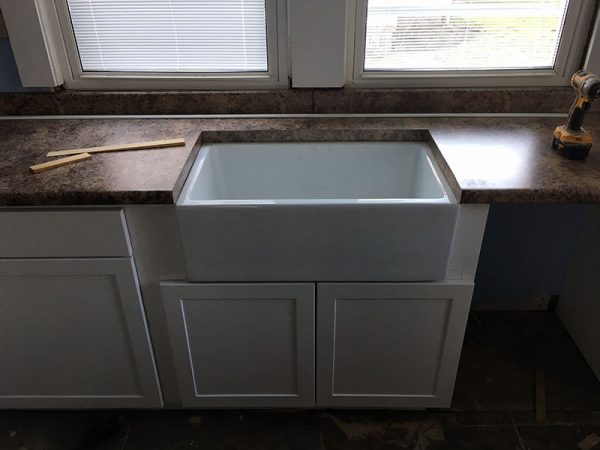 Still a bunch to do to them (sealing, leveling, trim, faucet) but this odyssey is done. Here's a picture of the dining room and kitchen, so you can see the neutralish color that blends into the kitchen blue: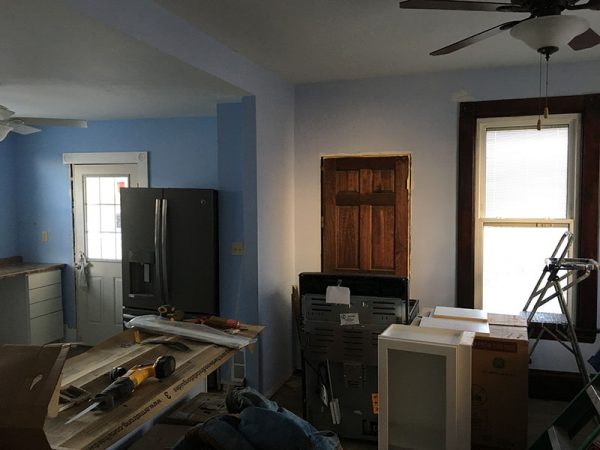 Still a ton to do in here, including varnishing and the floors, but we are making progress. And finally, the color I chose for the stairway and front entryway: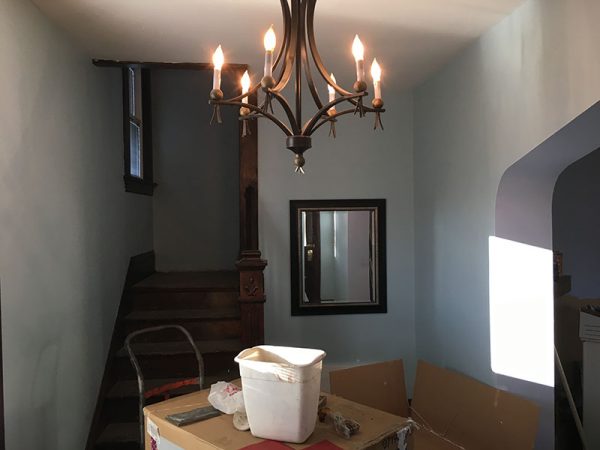 I don't know how long these colors will last like this, but at this point I just need to get in there.