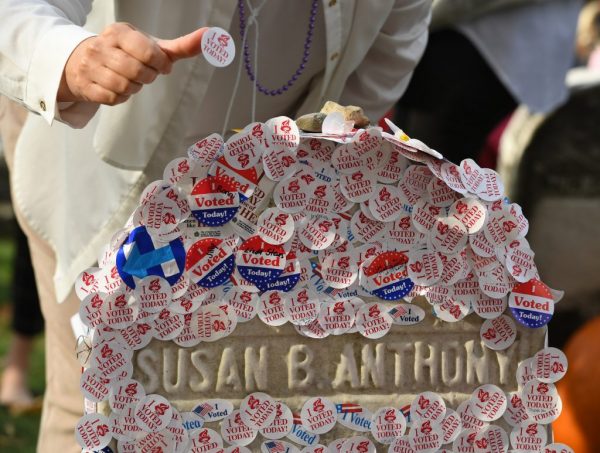 Election night 2016 came as a vile surprise. It wasn't just that the candidate I supported lost — I'm old enough to have backed many losing candidates, all the way back to Michael Dukakis.
It wasn't just that the loss was unexpected. I went into the 2000 and 2004 elections expecting Al Gore and John Kerry to win — Gore because he was obviously more qualified and Kerry because Bush had already screwed the pooch in Iraq by 2004, so why would we "reelect" that fuck-up? But we did.
No, 2016 wasn't just an electoral defeat. It was a revelation of the extent of the rot, a loss of faith as profound as any I've ever experienced. And the defeat of a highly qualified woman by a crude sexist bully sent a personal message to me, as a woman: You're a second-class citizen at best, an object at worst.
Like many of you, I've responded in a variety of ways, becoming more involved in local politics, joining or forming groups to protect those most targeted by the racist, sexist, xenophobic demagogue who will be president in 15 days. Long term, I suspect these will be the most important responses.
But I'm going to the Women's March on Washington because I want to stand up and say, "Women's rights are human rights. We're here. We're Americans, even if we weren't born here. We matter. We're not going away. And we'll oppose you, Trump, and you, Republicans in Congress, when you try to strip our rights away."
I'm hoping tens of thousands of us show up, that there are so many of us that our presence can't be ignored. I'm hoping our numbers demonstrate on a visceral level that the crude sexist bully in the Oval Office doesn't represent all of us, that there's another America that still values diversity and progress, that many of us still believe the greatness in America comes from our halting struggle for equality and resides in our efforts to create a more equitable, united future, not our nostalgia for a past that was actually pretty shitty for anyone who wasn't a white male.
I'm under no illusions about how the march will be covered in the crap media or what effect it will have on the leering groper in the White House or his craven supporters in Congress. I'm aware that even some feminists consider it an empty gesture. I don't expect it to make a difference politically. But it will mean something to my daughter, my sister and me, and right now, that seems like reason enough to go.
ETA — WTF, WaPo: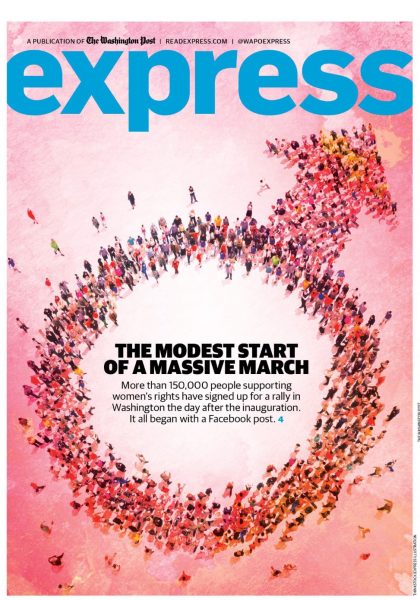 Le sigh.