And after giving my tipping thread, here are some pictures to explain why I will not be eating out until 2019 or so. You all saw the door the other day, but here is a refresher: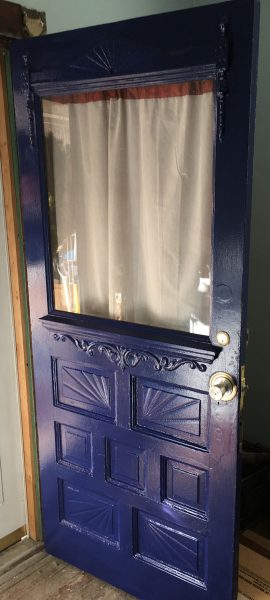 Here is what you see as soon as you enter: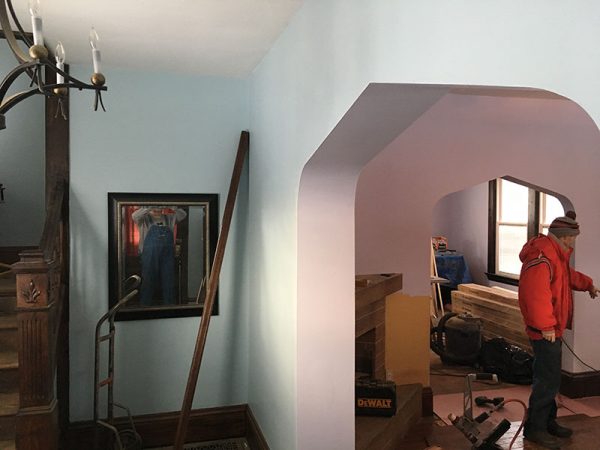 You'll notice a) your bearded host modeling the finest in Penguins shirts and overalls, but more importantly, b) the color change from the left side of the arch, to the inside of the arch into the living room. Also, the flooring is done.
Here is what the other side of the front door looks like with the wood restored: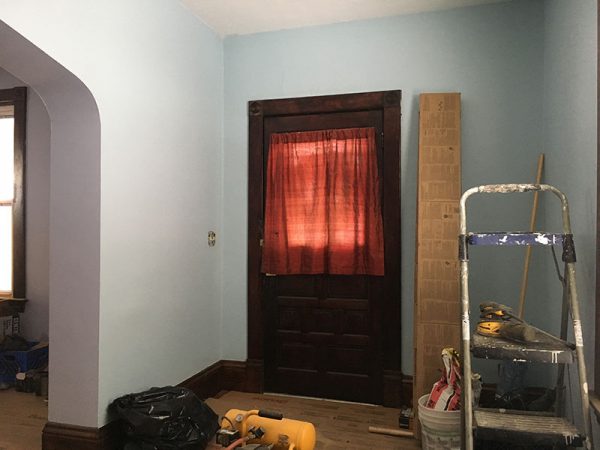 The next view is from inside the living room, with the arch you just saw to the left, giving you a view of the fireplace, the dining room, and the flooring: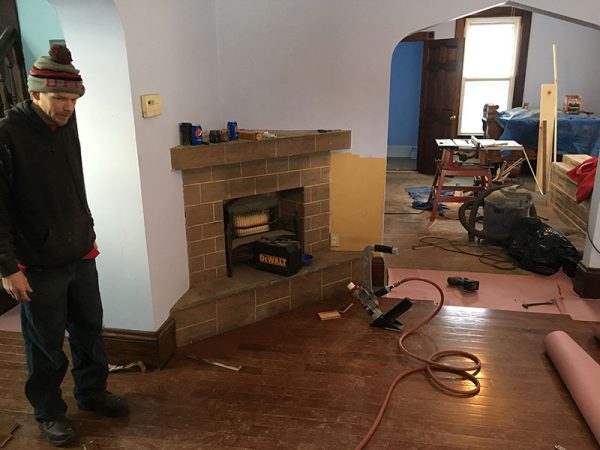 We'll finish painting that little area tomorrow, but we had so much stuff there we couldn't get to it. It really gives you an idea of how dingy and drab the color used to be. Here's a close-up of the fireplace, which is a project that will be dealt with in a year or so when I am liquid again. I think the flooring looks really good there and they did a great job: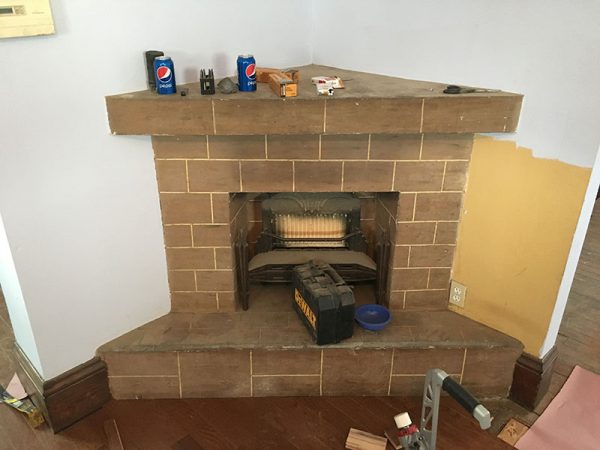 This picture is from the living room, almost under the arch, with the fireplace on the left, looking into the dining room and the little half bath. You can see what the floor looked like before, and you can see the blue of the half bath, which is the same as the blue of the kitchen.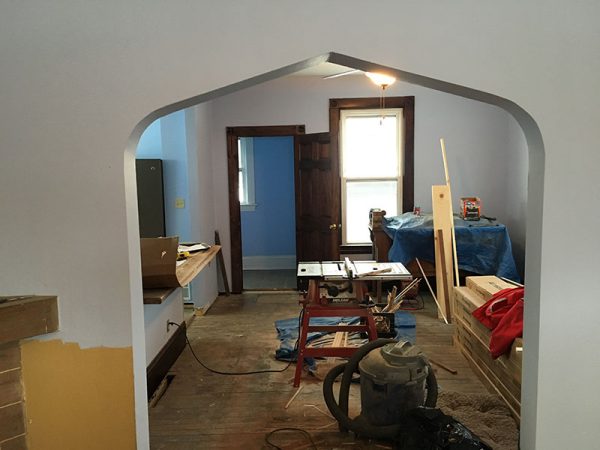 Finally, here is a reverse view of me standing in front of the doorway to the half bath, looking back through the dining room and into the living room: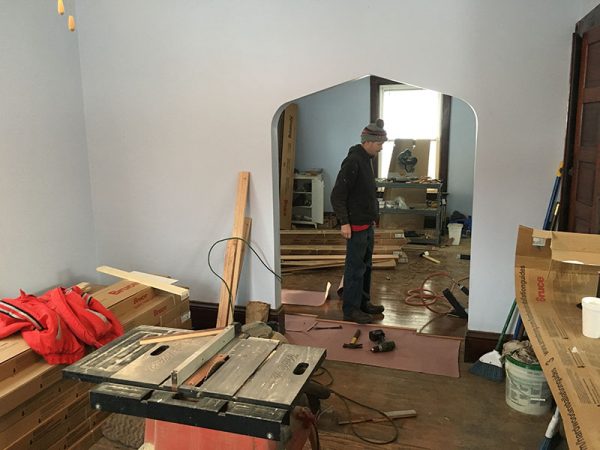 So what is left on the knock list? A lot of little stuff, with the only major projects being the dining room flooring, which should get done tomorrow, and the installation of the vent and hood above the oven in the kitchen. After that, we have to:
Install upstairs toilet.
Install half bath pedestal sink and cupboard
Install all the pulls for the cabinets
Molding
Finish the stairs to the second floor
Install railings (they've all been stained and varnished)
Have the plumber do his work (install sink faucet, hook up inline filter to fridge, gas line to stove, futz around with the fireplace and see if it is functional).
But for now, most of the major stuff is done.