So, today's playoff games:

I'm pulling for the Texans because I have a vestigial loathing for the Raiders, who are the favorite team of an erstwhile romantic rival. (I won — 20-year wedding anniversary this year. But I carry grudges. Why yes, I am of Irish descent — why do you ask?)
Pulling for the Seahawks in the late game, mostly because I like Russell Wilson. Do you have a rooting interest?
For some reason (unrelated to football), I keep thinking of the sticker on Woody Guthrie's guitar: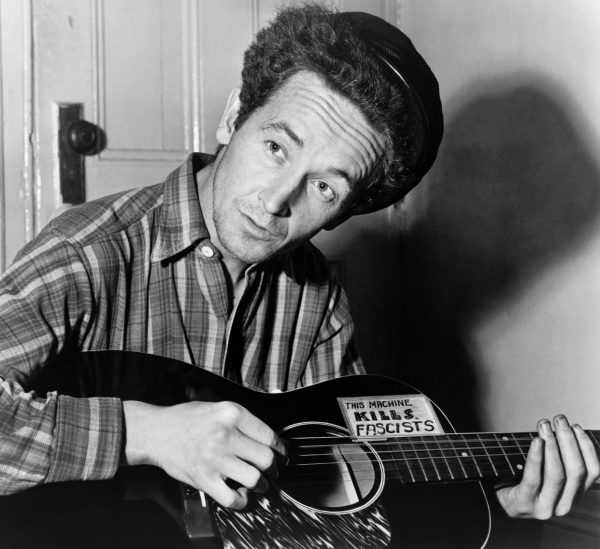 I'd like to make one for my ukulele that says, "This Machine ANNOYS Fascists." If I'm honest, I'll admit my playing irritates everyone. Because I suck. Anyhoo, open thread!