So we are closing in on the finish here at Home Crap Home. All the flooring is done, and all that needs to be done is put the quarter round down and do molding touchups. The next to last big project is installing the hood for the stove (the last being railings for the stiarways and hooking up the stove and stuff, but the plumber does that), and that will be done tomorrow. Here was something we wrapped up today.
If you remember, there was a gap on either side of the stairwell on the second floor, and it was dangerous as hell. I actually had two separate nightmares with me falling down it, so we had to put in a railing. The before picture: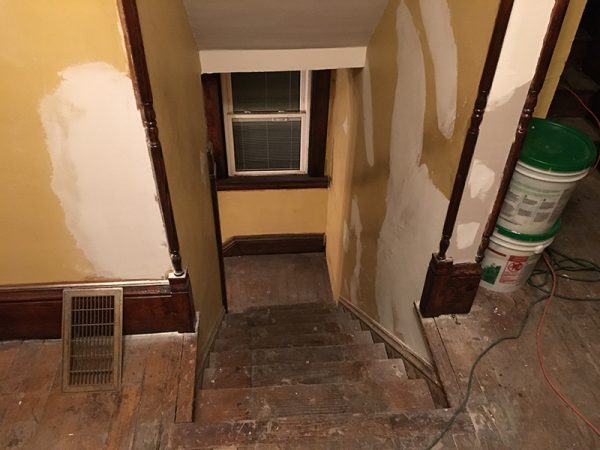 Once Dean got the flooring down, we had to do something to put a cap on it so it would be smooth. He came up with an ingenious solution, which was to cut a dowel rod down the middle: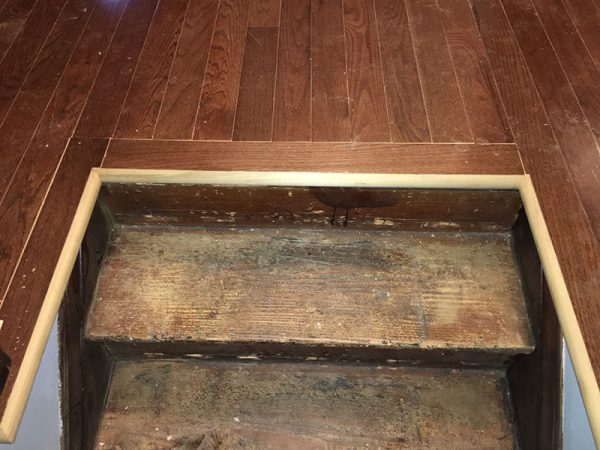 We installed the railing that we had stained and varnished a while back, and here is the final project (that's Anita- Herb's wife and Dean's sister):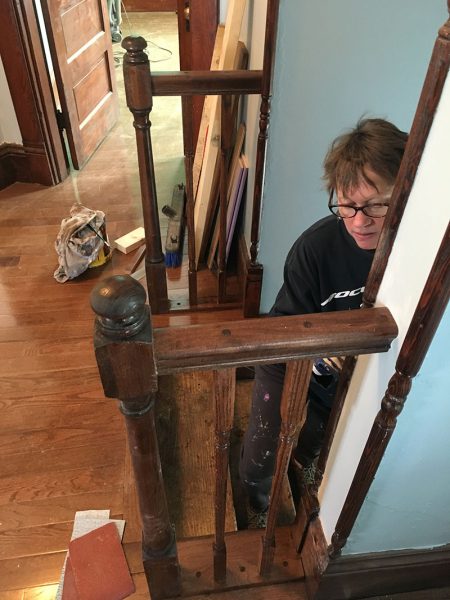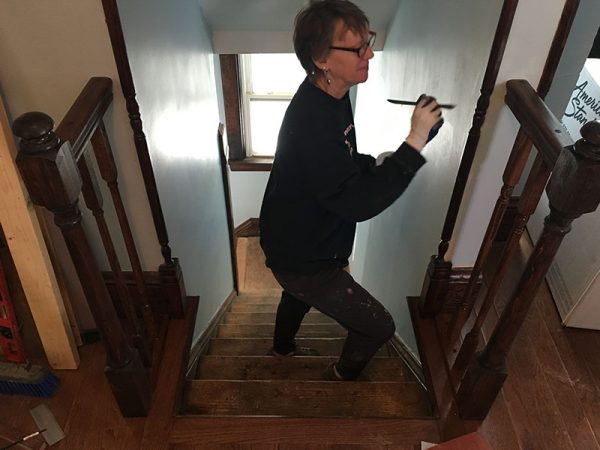 Plumber comes Wednesday or Thursday, bed on Saturday, appraiser/inspector on the 17th, Comcast on the 18th, and moving begins.
I had a great idea for the entryway as soon as you come into the house, too. I'm having Dean, Herb, Anita, Gerald (and his two boys who did errand stuff), and Xubi pose for a picture in the living room, and I am going to blow it up and frame it and put it right over the light switch to the right of the doorway when you enter the house.