Here's how the brittle narcissist who will be President of the United States in nine days spent his morning so far: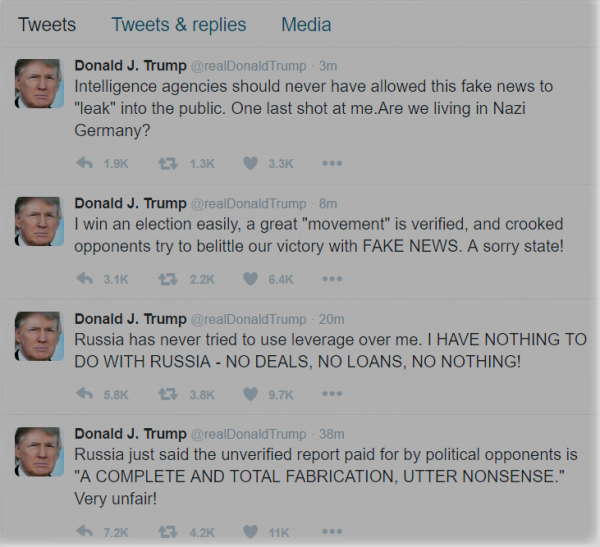 So the man who owes his squeaker EC victory in part to fake news is shrieking that he's the victim of fake news. We're supposed to dismiss the intel reports on the say-so of the foreign autocrat who allegedly has Twitler by the short-n-curlies.
We're supposed to take Trump's word for it that he has no business dealings with Russia, even though he refuses to release his tax returns and other financial information that could verify the claim, and one of his own sociopathic whelps is on record bragging about Russian money flowing into TrumpCo.
And the situation is comparable to Nazi Germany — with Trump as the victim.
This is real life, folks, but damned if it still doesn't seem like some queasy nightmare conjured by late-night pizza and cheap booze.