relieved that my belief Peter Thiel is actually just stupid is being vindicated pic.twitter.com/Le9emSG1ir

— EXILED PROPHET (@Bro_Pair) January 11, 2017
As Thiel would no doubt explain — possibly via a letter from his lawyers — someone who can plausibly style himself a 'chess prodigy' cannot be called stupid. (Clueless would be my term.) He simply fails to honor certain metrics popular with lesser beings, 'soft' terms like empathy and humor, or self-awareness.
To interview such a challenging subject, the NYTimes' Maureen Dowd is perhaps uniquely suited, given her long career of sucking up to those celebrities her bosses admire in combination with her natural instinct to take the mickey. As a brief interval of laughter — "Peter Thiel, Trump's Tech Pal, Explains Himself":
Let others tremble at the thought that Donald J. Trump may go too far. Peter Thiel worries that Mr. Trump may not go far enough.

"Everyone says Trump is going to change everything way too much," says the famed venture capitalist, contrarian and member of the Trump transition team. "Well, maybe Trump is going to change everything way too little. That seems like the much more plausible risk to me."

Mr. Thiel is comfortable being a walking oxymoron: He is driven to save the world from the apocalypse. Yet he helped boost the man regarded by many as a danger to the planet.

"The election had an apocalyptic feel to it," says Mr. Thiel, wearing a gray Zegna suit and sipping white wine in a red leather booth at the Monkey Bar in Manhattan. "There was a way in which Trump was funny, so you could be apocalyptic and funny at the same time. It's a strange combination, but it's somehow very powerful psychologically."…

He recalls that he went through a lot of "meta" debates about Mr. Trump in Silicon Valley. "One of my good friends said, 'Peter, do you realize how crazy this is, how everybody thinks this is crazy?' I was like: 'Well, why am I wrong? What's substantively wrong with this?' And it all got referred back to 'Everybody thinks Trump's really crazy.' So it's like there's a shortcut, which is: 'I don't need to explain it. It's good enough that everybody thinks something. If everybody thinks this is crazy, I don't even have to explain to you why it's crazy. You should just change your mind.'"…
(This is the high-IQ, expensively-educated version of "How do you know it's dangerous to drink bleach? Just because a bunch of quote-unquote scientists told you so?")
… I ask if he's comfortable with the idea that Vice President-elect Mike Pence, regarded in the gay community as an unreconstructed homophobe, is a heartbeat away from the presidency.

"You know, maybe I should be worried but I'm not that worried about it," he replies. "I don't know. People know too many gay people. There are just all these ways I think stuff has just shifted. For speaking at the Republican convention, I got attacked way more by liberal gay people than by conservative Christian people."…

Mr. Thiel is focused on ways to prolong life. He was intrigued by parabiosis, a blood regeneration trial in which people over 35 would receive transfusions from people aged 16 to 25 — an experiment that Anne Rice gave a thumbs up to.

"Out of all the crazy things in this campaign, the vampire accusations were the craziest," he says, adding that while blood transfusions may be helpful, there may be harmful factors and "we have to be very careful."

"I have not done anything of the sort" yet, he says about parabiosis. And because of the publicity, he says, he is now he is sifting through hundreds of proposals he has received from parabiosis ventures…

I ask him how Mr. Trump, who is still putting out a lot of wacky, childish tweets, has struck him during the transition. Isn't he running around with his hair on fire?

"The hair seems fine," Mr. Thiel says. "Mr. Trump seems fine."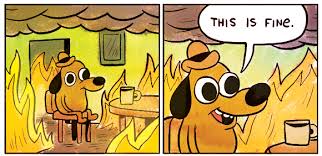 Your reminder that Peter Thiel is the billionaire equivalent of the college dorm "devil's advocate" who eventually got popped in the snout: pic.twitter.com/PKRTw7V5Kx

— John Scalzi (@scalzi) January 11, 2017
when you're a normal human who likes normal human things in a normal way https://t.co/e7MvAdkrjs pic.twitter.com/MiJSDgCRDb

— Simon Maloy (@SimonMaloy) January 12, 2017