NOTE: No present WikiLeaks staff, including our editor, have medical, psychological or drug conditions which could lead to sudden death.

— WikiLeaks (@wikileaks) January 13, 2017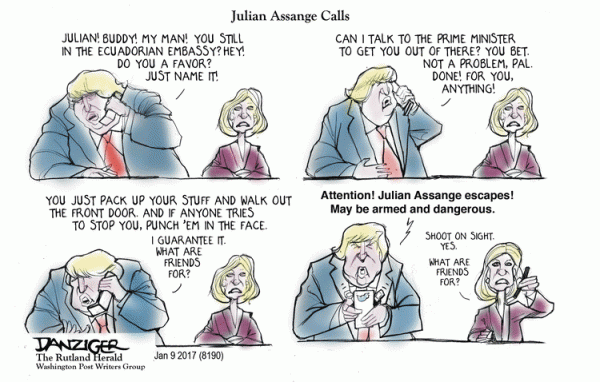 It's okay to laugh, because Assange is waaay too paranoid to trust Trump, who's too narcissistic to admit some 400-ounce Aussie hacker on his bed at the Ecuadorian Embassy might've had anything to do with Donnie's YUUUGE electoral victory. And the hapless puppets stuck monitoring Wikileaks' tweet feed can't recognize/admit either half of that equation!