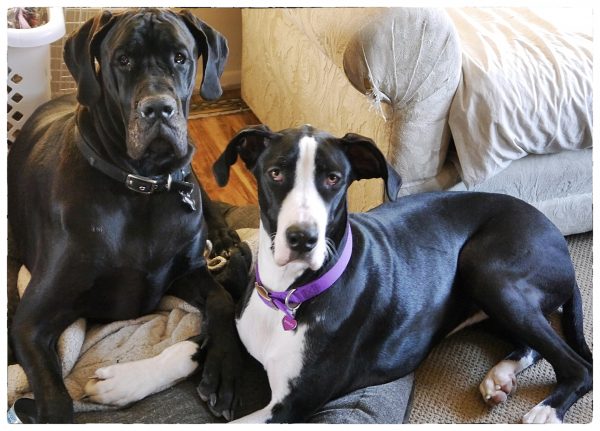 Bixby and Bailey looking like they've stuffed one of the cats in the toy box and are trying to hide it. Bailey had her first nail trim and a weigh-in this week. She's 109 lbs. That's up 17 lbs since she arrived. She's still skin and bones – just taller and broader. I had to loosen her collar last week and her head is beginning to broaden. There's a full puppy update here.
We saw Sing yesterday and it was perfect escapism, which is how I'm coping these days. Complete denial.
Should I repost the Woman's March meet-up thread, or has everyone already made their arrangements? I'm happy to do it if necessary.
There won't be a recipe thread tonight (really was anyone expecting one, LOL) even though Adam taunted me with the this:
Time to put your body through Bell.

Following two years of testing, Jan. 26 will see the nationwide release of the "naked chicken chalupa" — a new Taco Bell menu option that replaces the item's traditional fried flatbread shell with fried chicken.
Just evil.
This is your mid-day open thread.