Last night, Anne Laurie posted about the principled stand of Rep. John Lewis, who refuses to recognize Trump's legitimacy. Lewis knows something about opposing evil regimes.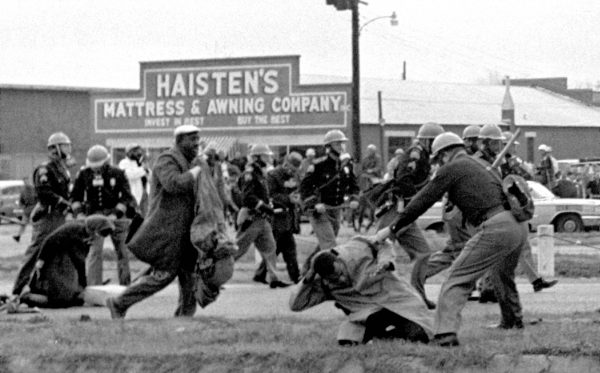 This morning, Twitler fired back:
Congressman John Lewis should spend more time on fixing and helping his district, which is in horrible shape and falling apart (not to……

— Donald J. Trump (@realDonaldTrump) January 14, 2017
mention crime infested) rather than falsely complaining about the election results. All talk, talk, talk – no action or results. Sad!

— Donald J. Trump (@realDonaldTrump) January 14, 2017
Of course, Trump is lying about the district, which includes areas ritzy enough for Trump to hold fancy private fundraisers. "Falling apart" and "crime infested" are signals to Trump's racist followers, just as wingnuts' constant invocation of "Chicago" is a code.
But man, the fucking stones on that silver-spoon crybaby, to accuse a genuine American hero like John Lewis of being all talk and no action. That fucker has more projection than Carmike.