The last major project was the construction of my custom desk. We stained it today, and are going to put a couple coats of polyurethane on it to make it impervious to coffee stains, and here it is: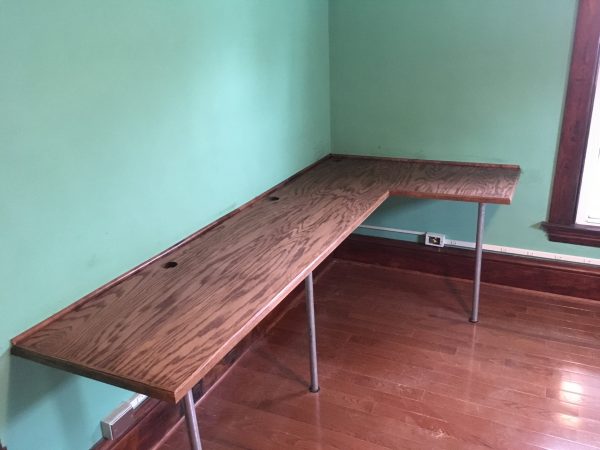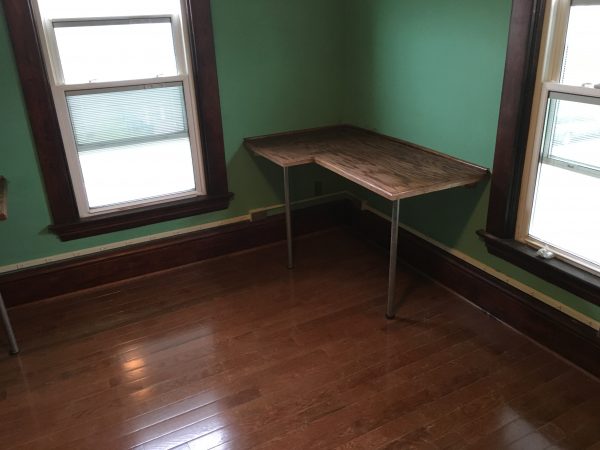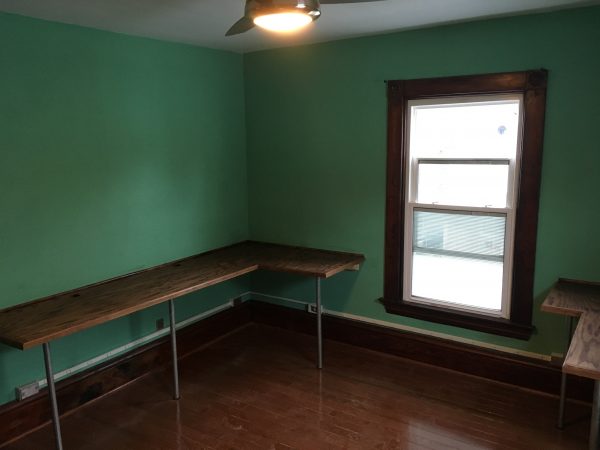 I can't decide if it needs another coat of stain or not. At any rate, this is going to be my main room (other than the bedroom and the kitchen), since I spend so much time in here, and I am really super excited. I put a couple 2 inch holes in the desk for cables, and have pvc piping underneath the desk, AND LOOK AT ALL THOSE FUCKING OUTLETS. Only computer dorks will totally appreciate this room, I guess, but I am soooo excited to get in there.
I am going to mount my older 42″ tv that is in my living room on the wall above on the bigger desk, daddy's (my grandfather's- that's what mom calls him) antique desk against the wall for actual paper work, and my big lazyboy from the current living room will go in here so I can put adult furniture in the living room that fits the house and a new tv when I can afford to buy furniture, end tables, lamps, a desk, and an area rug. For now it will just be two old couches, but I won't use the room much anyway so no big deal.
Tomorrow the inspector/appraiser comes and when he is gone, we are going to stain the main stairway, Comcast comes on Wednesday, and after they leave, we are going to put two coats of varnish down, and I plan to move in this weekend. Still waiting on one of you to needlepoint this (from the Money Pit) for me: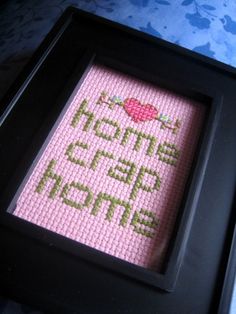 Also, in the front entryway, I am going to clean up and hang my great great-grandmother's old mirror: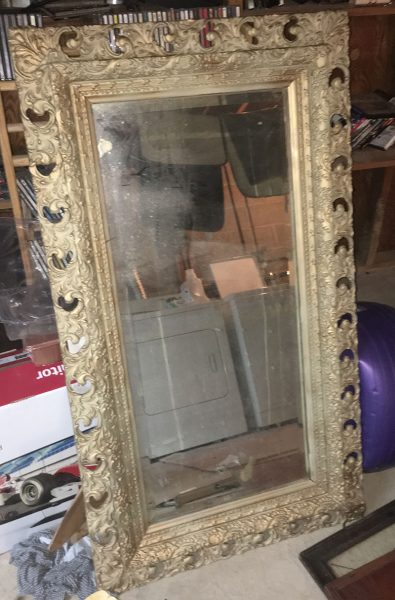 It needs some love and attention and I want to really have a good brace and support on the wall, so that will be down the road, too. At any rate, I gathered the crew together for a team picture: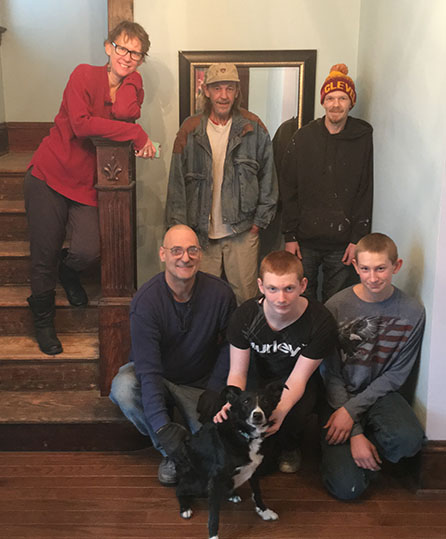 And that's a wrap. For now, because as people have been fond of telling me, you are never done. I'm going to go take a nap and lock my checkbook and atm card in the safe until December.