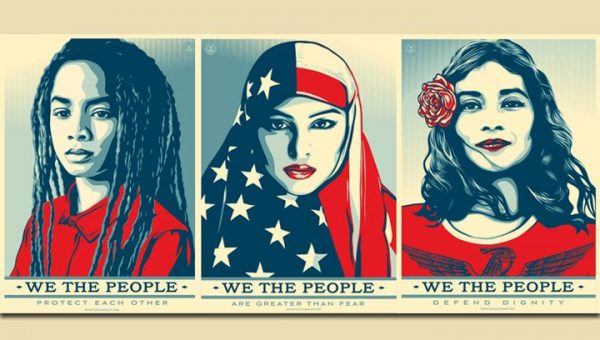 Eight years after artist Shepard Fairey created the iconic red and blue Barack Obama "Hope" poster, he and a team of artists have created a new series of public artworks for the inauguration. Named "We the People" after the first three words in the preamble to the Constitution, the series features Muslim-American, African-American, Native American, Latina, and Lesbian women.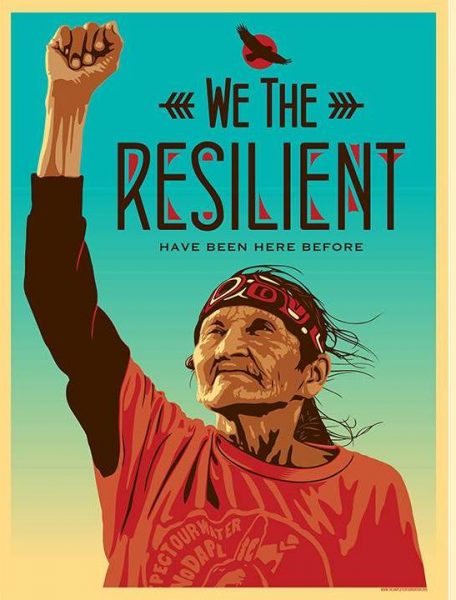 "As artists, it is always important to create work with positive uplifting messages, but even more so during these divisive times," photographer Ridwan Adhami told NBC News. "There is a need to balance all the negativity swirling around. We have a responsibility to the youth in our communities, we need to give them something to look up to that can hopefully inspire and encourage strength. That is what the 'We The People' campaign is all about, and I am proud and honored to be part of the movement."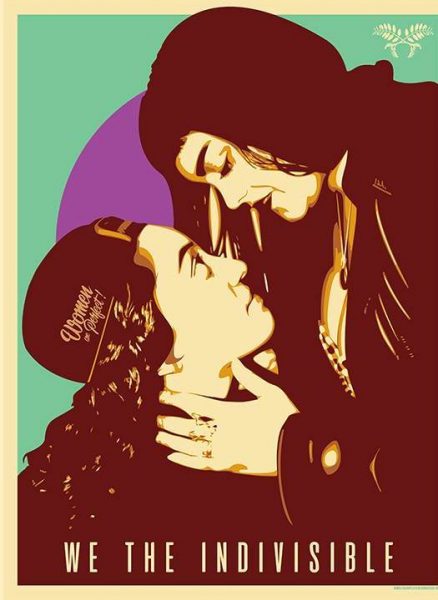 I believe (and will fight for) a better future. Here's a hopey-changey open thread.