Ok, I have been buried in photos! I'm so very excited and teary with all your pix and stories. I'm trying to see if other front pagers can handle some of the load.  But if not, I'll just keep posting them over the next several days.
From Randy Khan in DC:
It was a mess. A glorious mess, caused by too many people showing up for the space allotted. So a march that was supposed to be on Independence Avenue spilled over to the Mall, then Constitution Avenue, then Pennsylvania Avenue. Most of us probably didn't get within a couple hundred feet of the official original route, but I don't think anybody cared. Local news is saying attendance may have topped 500,000, and Metro ridership was up 8-fold over a normal Saturday, and much more than for Inauguration Day (which, remember, was a work day for some people)
It's going to be hard for any photos to capture just how many people were there today – but the easiest way to put it is that pretty much the entire Mall area was filled with people.
Kathleen was in Cincinnati and she sent a link to some of the photos, click here.
Lurker David was in Indianapolis: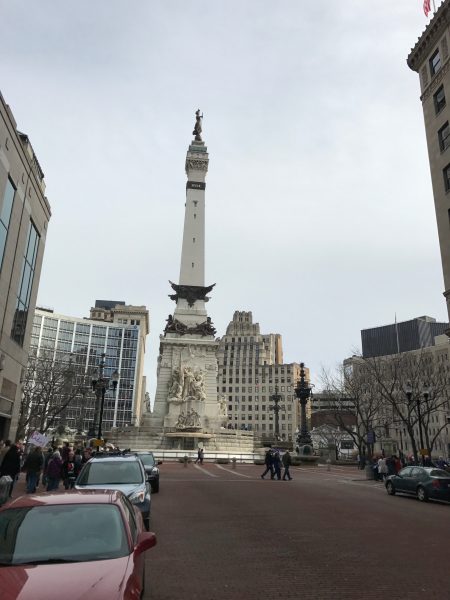 And finally (though not last for sure!) White Mountain Apache in Tuscon: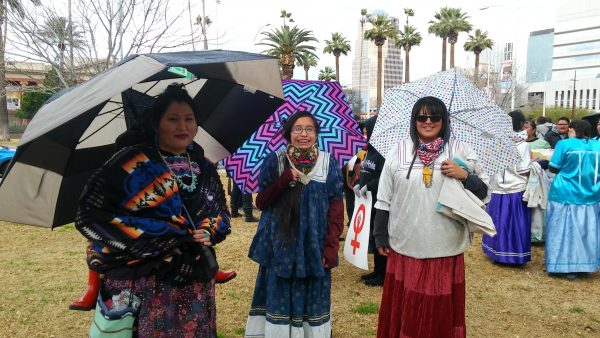 For now, I'm posting them in the order they came. There are 50 more emails in my inbox, so more to come.
You all rock so hard! Women Grab Back.
Open thread.