I've got the 'flu EVEN THOUGH I LET THEM TALK ME INTO A GODSDAMNED FLU SHOT, and the pictures and stories here are the only things that have taken me out of the misery, however briefly.
First, a note from Claudia:
Hi, just wanted to let you know that the March in Chicago was cancelled after a larger than expected crowd showed up. According to organizers the route was flooded with people and they couldn't march so they turned it into a rally in Grant Park. The organizers expected about 50k, they're estimating about 150k showed up. It's now just a rally. Here's a link to the Chicago Tribune coverage: "Thousands fill Loop after Women's March rally in Chicago draws 250,000"
That's as many people as showed up for the President-Asterisk's inaugural yesterday — and the Women's March didn't have to pay seat-fillers!
Judy Little sends shots from the Boston March. Two-sided signs: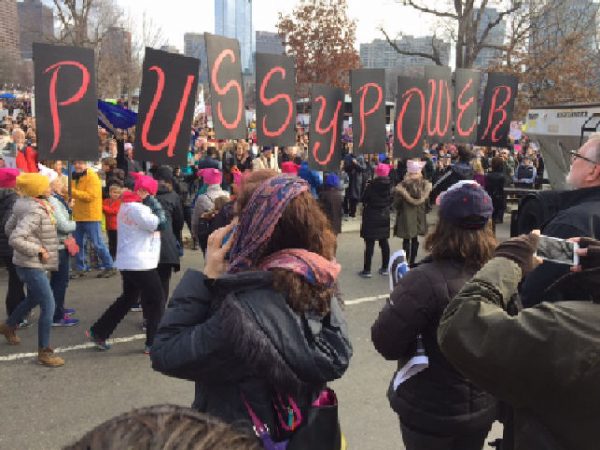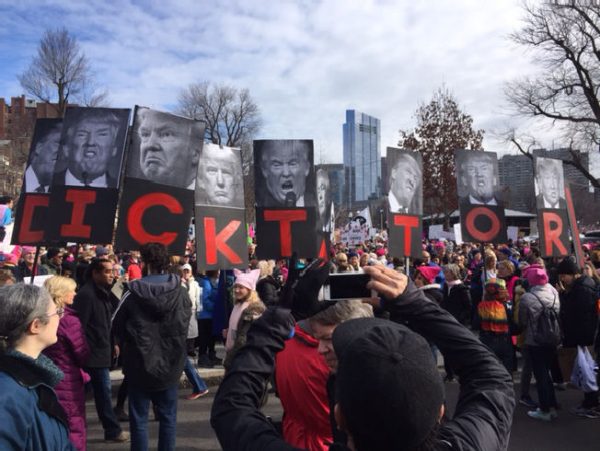 And a threat to chill the hardest spirit: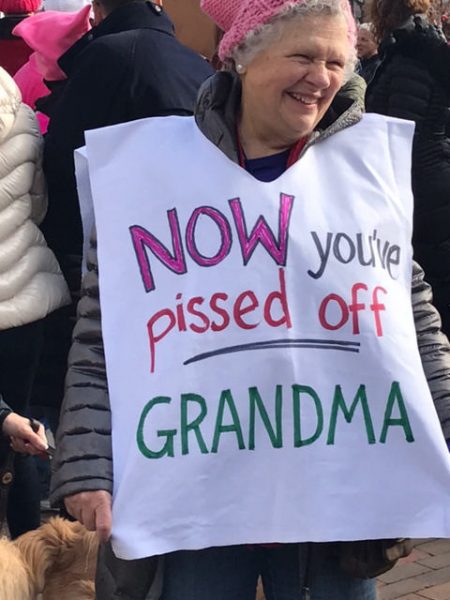 From O. Felix Culpa,
Howdy! Here are pictures from the Santa Fe march. We had at least 10,000 (I've seen estimates as high as 14,000), which is darn good for a small city in a state of only 2 million. There were also marches in Albuquerque, Las Cruces, and Farmington, and a bunch of New Mexicans bused it to D.C.

Photos are:
1. Me
2. A mother/daughter pair in matching pussyhats
3. Santa Fe crowd scene