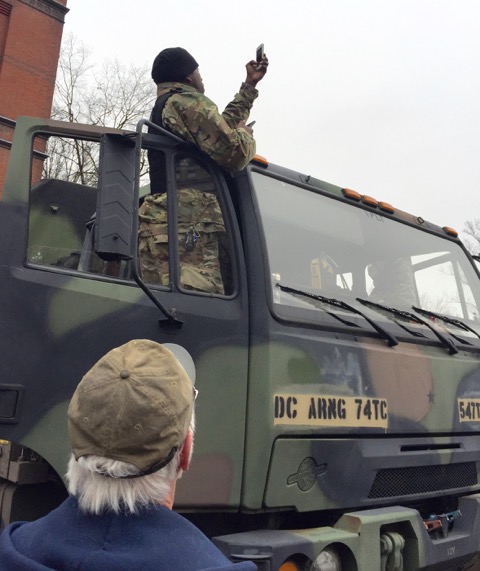 Still more photos. I am going in order of when I received them, except for this first batch, the top photo was the last photo I received last night. I was so struck by it, had to start with it today. And came with this tag from Leslie:
This was in DC, and there was a small crowd waiting and he was taking up the cameras one by one to take panoramas of the crowd. It's maybe not a good pic, but it was a very cool scene.
Here are the remainder of her photos (most below the fold):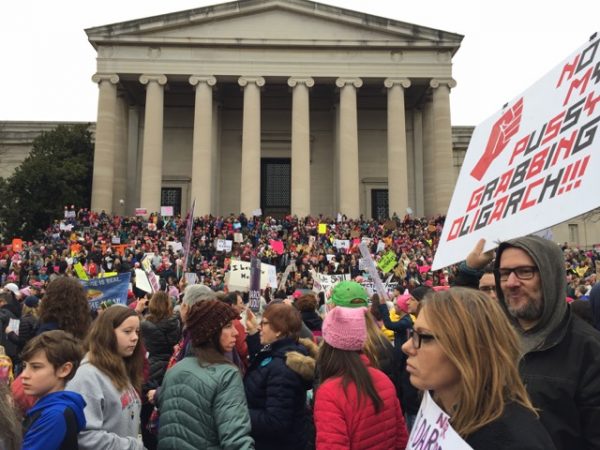 I also took some from the National Archives steps looking up and down and the mall. It really was incredible, because the mall was this full and there were thousands of people around on the other side on Independence and then we looked over the bridge and there were more on Pennsylvania. What an extraordinary and exhilarating day!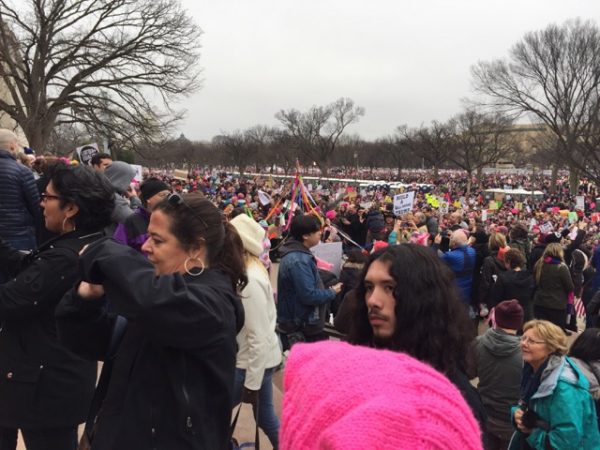 Next up, Sepideh has an nice blog post on the Denver March (which BTW crowd estimate was 200K and the Governor) :
My friend's sign says, "Human Rights: Not Just for White Male Christian Billionaires." It was comforting to see so many people of all ages, genders, nationalities. I also saw numerous people with very visible disabilities.
Click here to read it and see all her photos.
From Sandia Blanca more DC pix: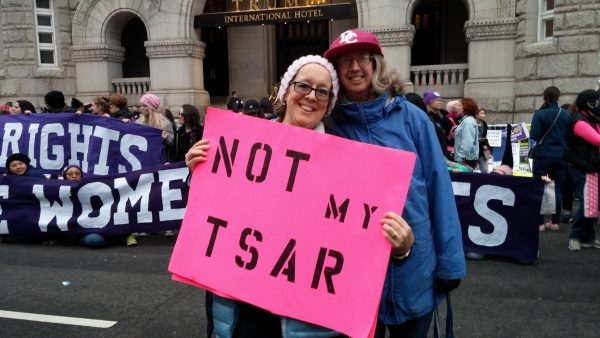 My sign, "Not my Tsar," proved quite popular.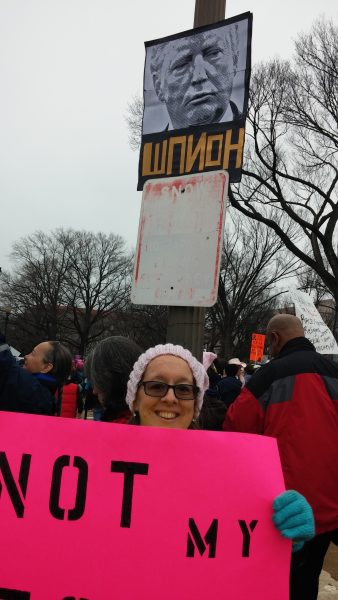 The sign with Trump's face says, "shpion" which means "spy" in Russian.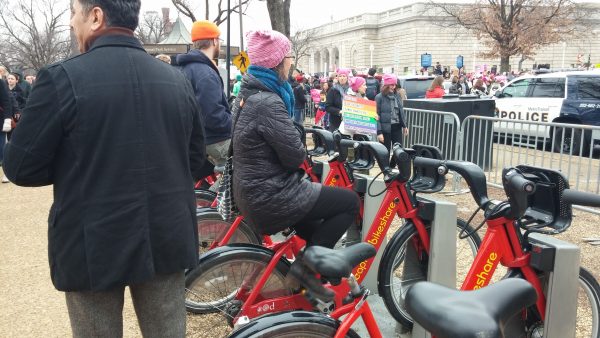 The rental bikes made a good resting place for spectators. and the Trump Hotel was a favorite place for people to show off their signs.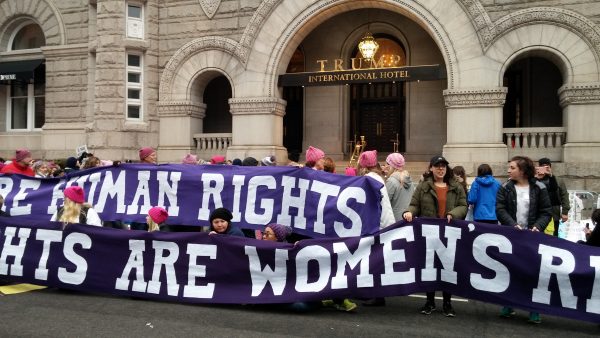 And San Diego  – estimates of a 30-40k crowd:
That's it for now. There are still many more to post, so this will probably continue into tomorrow. Can't wait to see what Betty Cracker has for us.
Since there are so many, I'm going to limit it to about 4 pix per person and continue to post them in the order I received them. Thanks to everyone who has sent me photos and links – it is unbelievable.
Writers Group Note: I was not expecting this many photos and my week was incredibly busy before that so I did not get around to writing up our next post. Let's postpone until next Sunday and I'll post a reminder mid-week.
Finally, this was on FB last night – apparently showing all the Marches. I can confirm there was indeed one in Antarctica.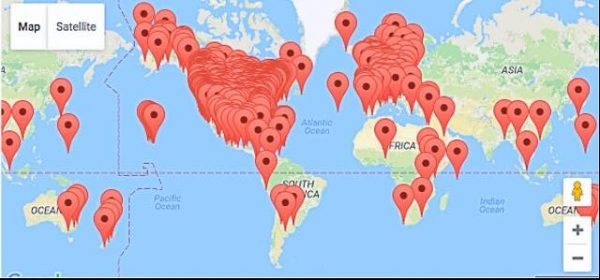 True or not, I liked it.
Open Thread!