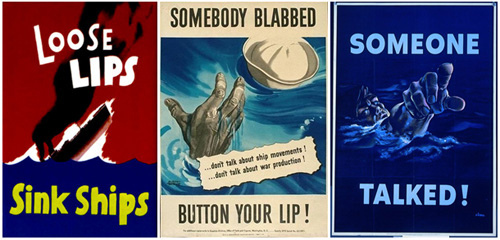 Information Fratricide is defined in FM 3-13: Inform and Influence Activities as:
the result of employing information-related capabilities operations 30 elements in a way that causes effects in the information environment that impede the conduct of 31 friendly operations or adversely affect friendly forces
The President made the following statement regarding Iraqi oil on Saturday:
This was during his remarks at the CIA. For those that can't or don't want to watch, the President said that not only should the US have kept the oil after invading Iraq in 2003, but that maybe we'll get a second chance to do so. As you can imagine this has led to a wee bit of consternation in the US, with a number of people pointing out that this is a war crime. Buzzfeed actually sent a correspondent to talk to Iraqis fighting to remove ISIL from Iraq about it.
Abu Luay once battled US troops as a teenager in a series of ugly urban battles. Now the 27-year-old says he's ready to sacrifice his family to fight the Americans again if the US follows through on President Donald Trump's suggestion on Saturday to take his country's oil.

"I participated in the attack against the Americans by attacking them with mortars and roadside bombs, and I'm ready to do it again," said Abu Luay, an Iraqi security official who provided his nom de guerre and said he was not allowed to speak to the press. His is now fighting along the frontlines with armed Shiite groups in northwest Iraq. "We kept our ammunition and weapons from the time the Americans left for fighting ISIS. But once ISIS is gone we will save our weapons for the Americans."
And:
"There's no way Trump could take the oil unless he launched a new military front and it be a new world war," said Kareem Kashekh, a photographer who works for the Popular Mobilization Units, a new branch of Iraq's armed forces consisting of former militiamen and volunteers fighting against ISIS.

"He cannot do it. He cannot succeed," said Dawoud Ali, a 30-year-old Baghdad resident and a member of Ansar al-Aghida, one of the Shiite militias fighting against ISIS. "Of course I would fight the Americans if they came for the oil."
The President's remarks at Langley, which mirror statements he made throughout the campaign and all the way back to 2011, are a prime example of Information Fratricide. Regardless of whether Americans are even paying attention, our allies, partners, competitors, and adversaries are. This type of thing has happened before during both Operation Iraqi Freedom and Operation Enduring Freedom and when it does it puts our personnel at risk.
Gen David Petraeus said that the plans by the evangelical Dove World Outreach Centre to destroy the Muslim holy book on its grounds on Saturday should be dropped.

"Images of the burning of a Koran would undoubtedly be used by extremists in Afghanistan – and around the world – to inflame public opinion and incite violence," said Gen Petraeus.

"It is precisely the kind of action the Taliban uses and could cause significant problems. Not just here but everywhere in the world we are engaged with the Islamic community," he said in a statement.

Anders Fogh Rasmussen, the Nato Secretary General, also expressed concerns about the risk to troops' security and said that "such actions are in strong contradiction with all the values that we stand for and fight for".

In 2005, 15 people died and scores were wounded in riots in Afghanistan sparked by a story in Newsweek magazine alleging that American interrogators at Guantánamo Bay had flushed a copy of the Koran down the lavatory to get inmates to talk.
You all may remember back during Operation Enduring Freedom that a squad of Soldiers burned approximately 100 Qurans and pieces of other Islamic documents in Afghanistan in 2012. After an investigation it was determined that this was not done maliciously and six Soldiers received administrative punishments. The incident set off several days or riots, disturbances, and attacks on US Forces in Afghanistan. And it was reported that the Soldiers did this even after being warned not to do so by Afghan Soldiers they were working with. These Soldiers didn't get up one day and think: "hmmm, how can I create a strategic communication problem and put people's lives at risk?" Rather, they actually thought they were doing something useful by disposing of damaged Qurans and other Islamic documents. These actions, both those of the crazy pastor from North-Central Florida that are in no way official US actions and the unintentional insult given by a squad of Soldiers in Afghanistan in 2012 both put the lives of US Forces – military and civilian – at risk. Just think about how much more risk is created when the President of the United States commits Information Fratricide. How many of our personnel are now at risk because of suspicions created by the President's musings last Saturday? Right now the Force Protection sections for each Service and for the Joint Force are working over time, as are their equivalents at Combined Joint Task Force Operation Inherent Resolve, to mitigate the damage and keep US personnel safe from what is called Green (host country national) on Blue (US and Coalition Forces) violence.