I thought this deserved to be FP:
And that, ladies and germs, is how we got Democrats to govern in the 20th century. The New Deal, the Voting Rights Act, health insurance that has to cover mammograms, marriage equality…all of those nice things didn't just happen because Democrats are nicer, smarter and more enlightened. (Though that has since become true, more's the pity.)

When I first attended a topical protest, 19 states enforced sodomy laws. Don't try to tell me protest doesn't work, because I know it does. I also know that no elected Democrats got in front of the tidal wave for marriage equality until the alternative was to lose their seats.

Light up their phones and faxes, one issue at a time, be consistent, and don't be afraid to mass. Democrats aren't going to lead us, but they will follow us.
Here are a few more photos…believe it or not, I still have some…so the good feels shall continue until moral improves (or at least until tomorrow).
From the Kansas March:
My niece and her friends. My niece made all the signs herself, Every time I talk with her, she gives me so much damn hope for the future.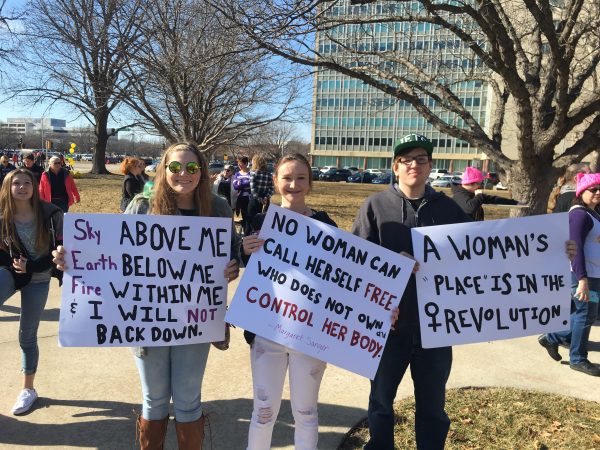 We had 4,000 people show up in front of the Kansas Capital. Lots of pink hats. Warm, wonderful crowd. Even great weather. I'm still kinda buzzing about it. Especially here in Kansas, where it's always wonderful to find fellow lefties. Whenever I stumble across someone like that in the rural area where I live, it's like meeting a long lost friend.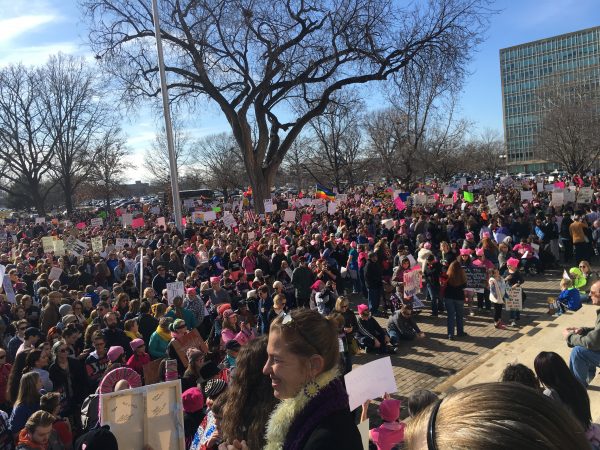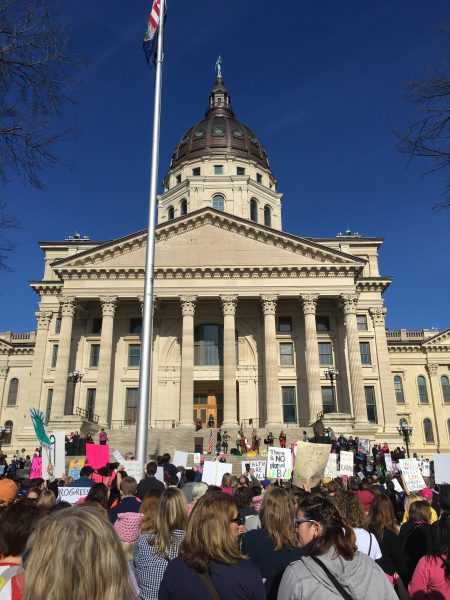 You know how I love my links, Valerie made a slideshow of all the great DC photos she had, click here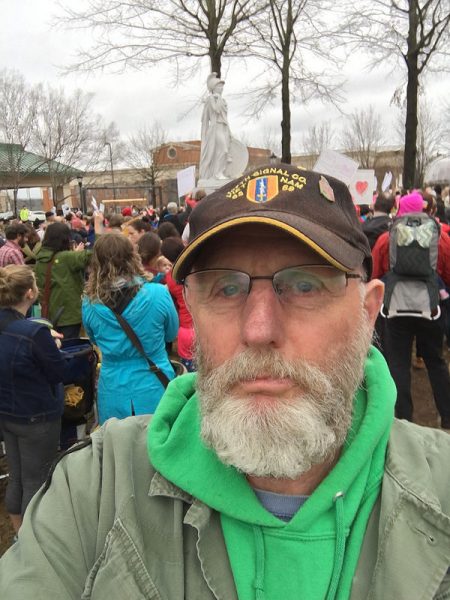 To find out who this handsome fellow is, you'll have to check below the fold.
That's our very own Raven at the Athens, GA march.
The statue is Athena and was installed as part of the Olympics here.
Sara sent this nice collage – she didn't say where the march was, but then, she didn't really have to, LOL – and her photo is at the top of this post: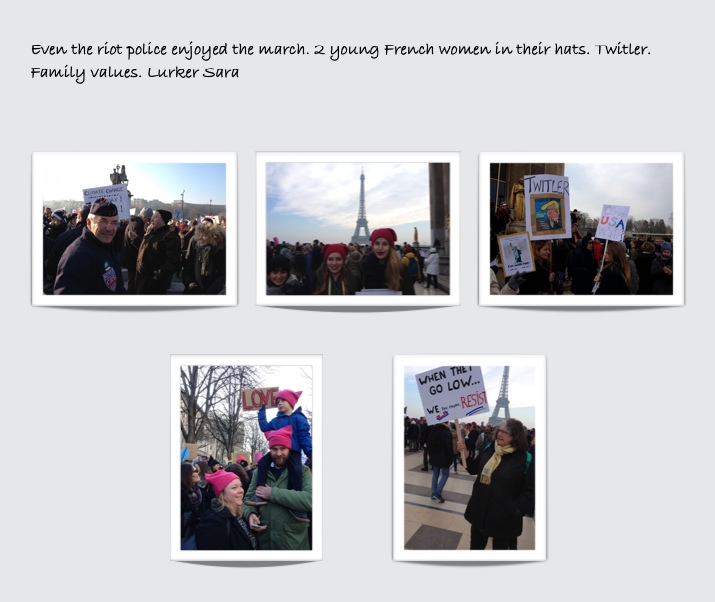 And finally for tonight from Suzanne: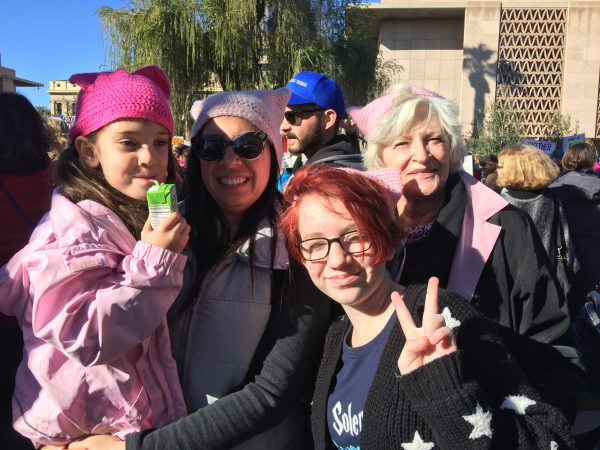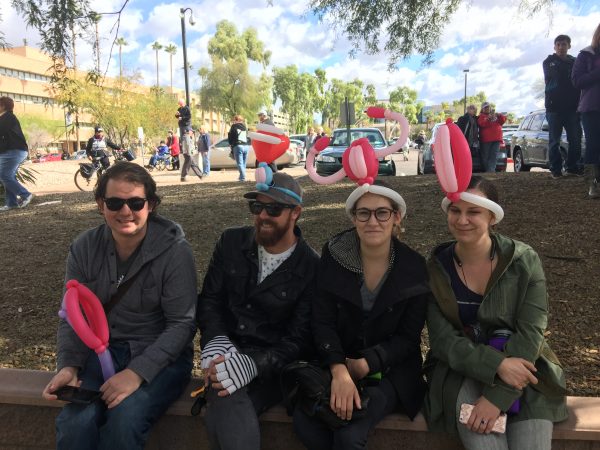 Open thread!