I was basically offline all day doing things and out of town, so let's recap the day:
1.) Mexico and the Fucking Wall
* Trump rolled out a 20% tariff proposal on Mexican goods to pay for the wall.
* The Mexican President told Trump to go fuck himself and cancelled a scheduled meeting.
* Trump White House is walking back the 20% tariff.
* As Anne Laurie noted, Texans are telling Trump to fuck off.
* Former Mexican President Vicente Fox continues to have all the fun in the world fucking with Cheeto Jeebus:
@realDonaldTrump's ego monument real cost is around 25 billion USD. I ask you, America, what would you prefer instead of that #FuckingWall?

— Vicente Fox Quesada (@VicenteFoxQue) January 26, 2017
***
2.) Cybersecurity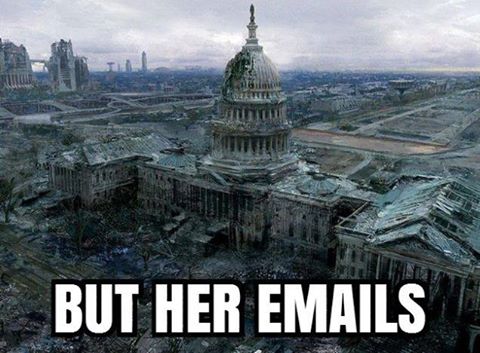 * As Adam noted, Trump is controlling his online presence through an easily guessed gmail account.
* Sean Spicer is still a moron, and has two days in a row tweeted his password:
#FLASH – Trumps White House Press Secretary, Sean Spicer, tweets out password, not once, but twice in 2 days. Just amazing. pic.twitter.com/dwZFKx4RqB

— JΞSTΞR ✪ ΔCTUAL³³º¹ (@th3j35t3r) January 26, 2017
* This speaks for itself:
are you FUCKING kidding me https://t.co/LeDgZeFUJp

— Victoria Aveyard?? (@VictoriaAveyard) January 26, 2017
***
3.) General Governance:
* Basically the entire upper management of the State Department quit, choosing to retire or have other foreign service appointments rather that work the Tangelo Tyrant.
* Trump bullied the National Park Service director and called him personally to back up his claims about the size of his inauguration crowds.
* Trump and his minions have pulled all advertising about ACA signups, pulling even ads that have ALREADY been paid for and placed.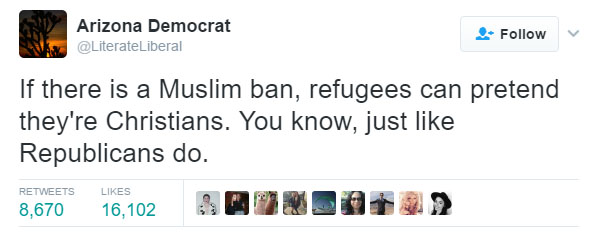 * The US has suspended all interviews with potential refugees, fucking people who may have been in the process for years.
***
That's the big stuff- THAT WE KNOW ABOUT. Oh, yeah. The Doomsday Clock advanced but that's almost an afterthought at this point. What is this- Day Six? A couple more weeks and I will be begging for the sweet radioactive release of nuclear armageddon.