From Debit:
Hey. There hasn't been any change with Walter thus far. We're not going to change his medication yet (other than increasing the dosage). I'm going to continue with his Adequan treatments as my assumption is that they can't hurt and might help with some of his joint pain.

I'm keeping him quiet, or trying to anyway. He still wants to chase squirrels and gets so excited when I come home and at meal times that he tries to jump. I thought about doing a bucket list for him, but when it comes down to it what he likes best is food, treats, praise and cuddling with kids, so I'm trying to make sure he gets plenty of each.

My vet can't give me an estimate on how long we have, so we're just going to keep going in once every few weeks for x-rays to keep an eye on the cancer and the bone density in his hip joint. I know he's in pain – he has to be even without the cancer – but he's so stoic that it's hard for me to know exactly how much, and how much could be considered acceptable.
He loves his kids: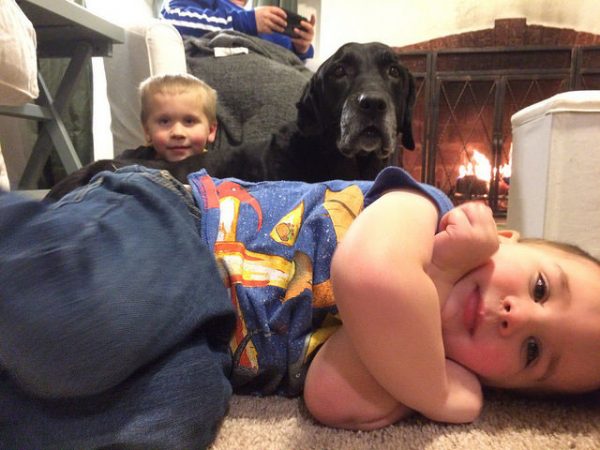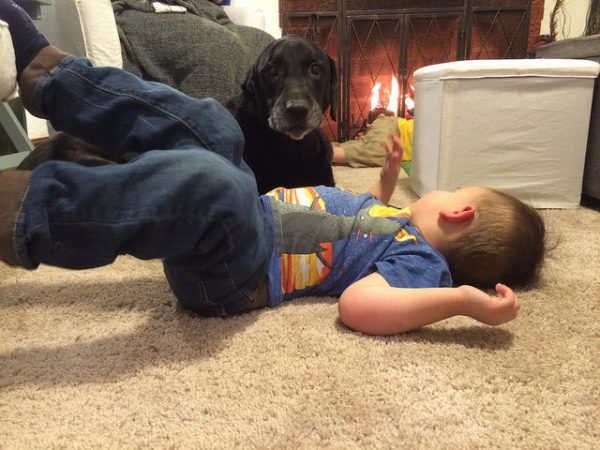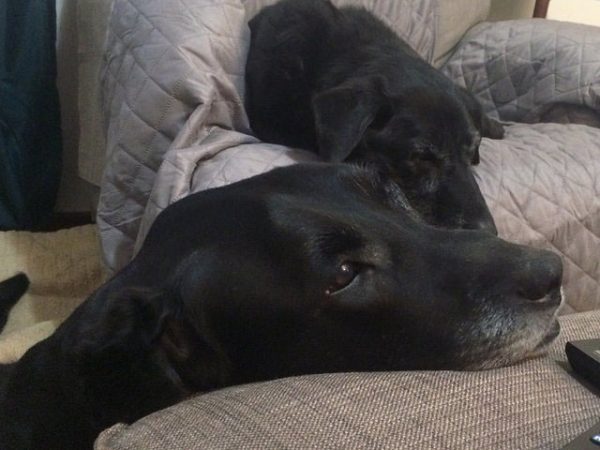 Walter is an old soul.