When I first posted here a couple weeks back, some of you remembered that I used to post here a long time ago – 2008 actually. And a couple of you even remembered that I had a dog at the time – a Black Labrador Retriever named Charlotte. Well, I'm happy to report that she still exists and is doing well. Of course, "well" is relative nowadays. In 2008, she was just 6 years old, completely active, and a handful. A couple of weeks ago, she passed the 14.5 year mark.
Like everyone, I've gone through some shit. For 14 years, this girl has been with me through it all. She's been the constant in my life – from a divorce, to dating, to marrying again. I used to always tell people what a wonderful dog she is – especially a friend at work who had to remind me that I wasn't the only one who loved my dog. Sometimes I think we love our own pets so much that we forget that other people have them and love them just as much!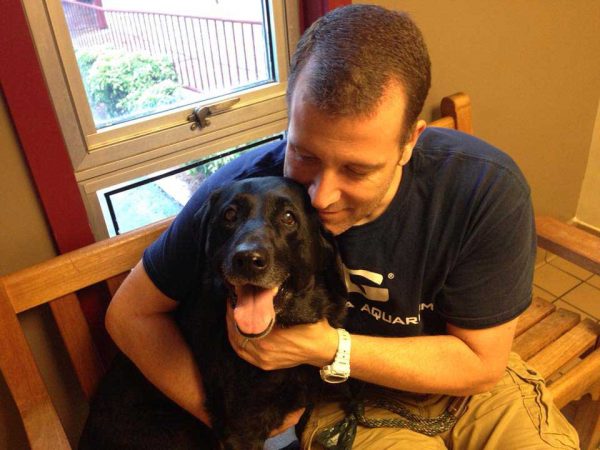 Of course, she's the one going through stuff now. At 14+, which is pretty much two-years past the due date for a lot of Labs, she's experiencing the same things all old dogs and people experience. Mostly mobility issues. There was a time a year back when she would pace the house late at night, panting and seeming distressed. We discovered that she was pretty much deaf and, of course, at night she became deaf and blind. So leaving a light on for her in the living room really helped. She has a bit of arthritis in her front shoulders, but not enough to bother her too much, and easily controlled with pain medication. It's her back legs I worry about most. They're giving out, pretty quickly actually. We don't go for walks anymore, but we do go to the courtyard a couple times a day. I sometimes have to carry her there, but not usually. She just finds the sunniest spot and lays there. We've put carpet runners throughout the condo so she doesn't slip on the hardwood floors. And one sofa cushion is always left off so there's 4-5 inches less between her and a comfortable place to lay down.
We've had to stop traveling together so one of us can stay home and take care of her. My cousin lives in Atlanta and lost his old Lab a couple years ago, and even though he would take her in a heartbeat, we don't want to put the responsibility on him to make a difficult decision if it comes up. We also don't want to stress Charlotte out by being in a less familiar home.
It's been hard for us, but we don't question it. It just is.
It's heartbreaking for me to know that this will almost certainly be the year we we have to let our girl go. She's still completely sharp mentally, but her body just isn't lasting as long as her brain. I made her a promise when she was little that I would never keep her alive just to make me happy, and I intend to keep that promise, sad as it will be. But for now, I think she's OK. The vet seems to think so, too. Still, we chatted about the "right time" and I think it'll be here sooner rather than later. Until that time, I am going to enjoy the hell out of her!
It's hard to believe she went from this:

to this: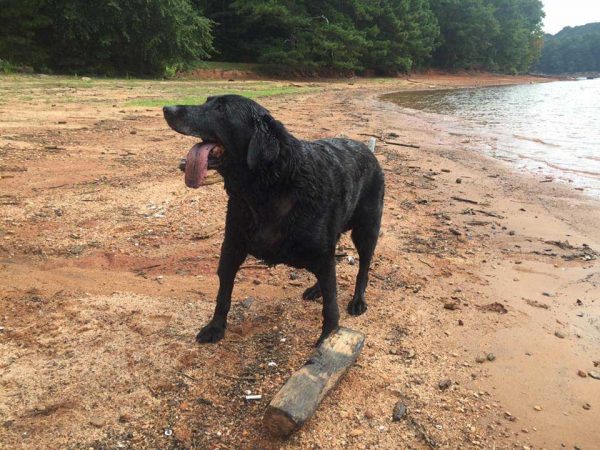 I don't think I will ever feel the same way about a person as I have about Charlotte. Bet I'm not the only one. Anyway, this was not meant to be a depressing post. I actually feel exceptionally lucky and happy to have had more than 14 years with her. She's honestly made my life infinitely more full.
Happy Friday!