This was my favorite sign I saw on social media this weekend.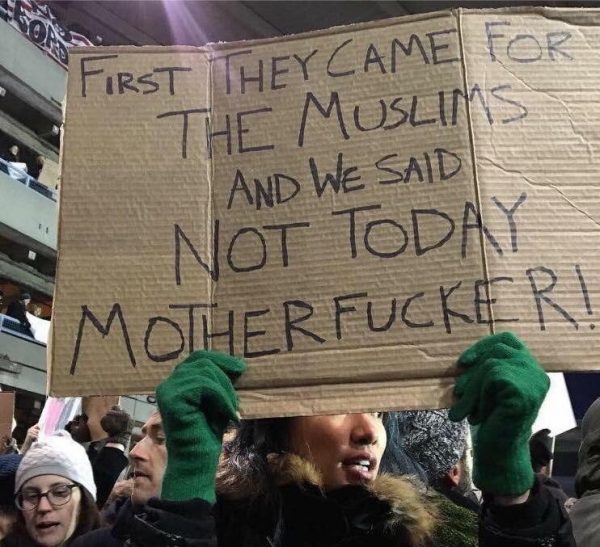 msdc was at the protest this weekend and sent in these photos. Big shout out to everyone who showed up and showed what real Americans believe in – and to all the lawyers who gave of themselves to help those who were in such desperate need.  From msdc:
The protest started in Lafayette Square, across the street from the White House:
This is the statue of 

Tadeusz Kościuszko, Revolutionary War general, military engineer, and Polish immigrant.
In front of the Freedman's Bank Building:
The protest broke out into an impromptu march that took us past the Treasury Building. There's no going back now:
Then we marched to the Capitol, with a stop in front of the Old Post Office Pavilion (aka Trump's hotel):
And then on to the Capitol:
I heard later that there was another protest against Betsy DeVos happening at the Capitol at the same time. Five minutes after I took this picture the crowd started chanting "See you next week."

Thanks for sharing these!
Open thread.