Flushed with triumphalism, and following in the footsteps of minions throughout history, last week the Kalamazoo GOP put up a billboard just down the street from me celebrating the person of their Dear Leader and promoting his slogan.
It lasted less than a week before some good person made the necessary adjustments.

FYI Kalamazoo's GOP party has also brought us Rep. Fred Upton, slimy heir to the Whirlpool appliance / outsourcing fortune, and one of the worst of the worst.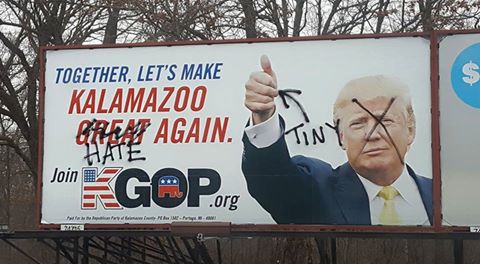 Lots of weekend news to keep discussing, so let's open a thread.