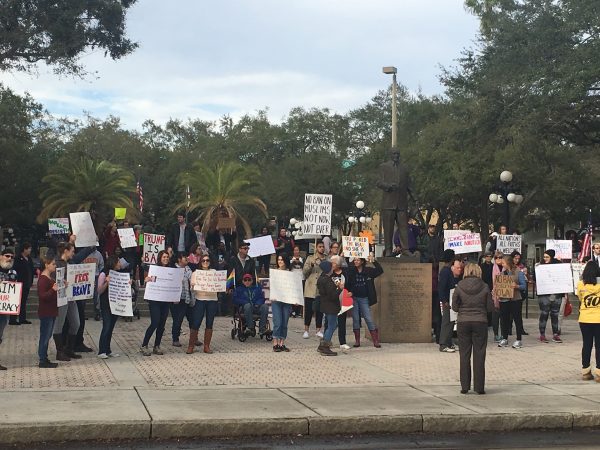 Tonight was the first post-election meeting of my local Democratic organization. So many new people showed up that the building had to bring in a cop, and breakout sessions weren't possible because the entire cavernous room was jam-packed.
During the comments portion of the meeting, one guy stood up and said he's been a Democrat for 40+ years, but tonight was his first party meeting. A couple of people said they'd been independents until tonight but were getting off the fence to join the only party that still acts like Americans.
It was a diverse group: women and men, old and young, gay and straight, black, white and brown. They were fired up and energized by the women's marches, the immigration support rallies and pro-ACA public meetings.
A lot of organizing happened. We worked out ways to coordinate responses to ongoing issues and expected outrages to come.
More anecdata to support the Trump radicalization effect discussed earlier here and here. Just thought I'd share. Open thread!