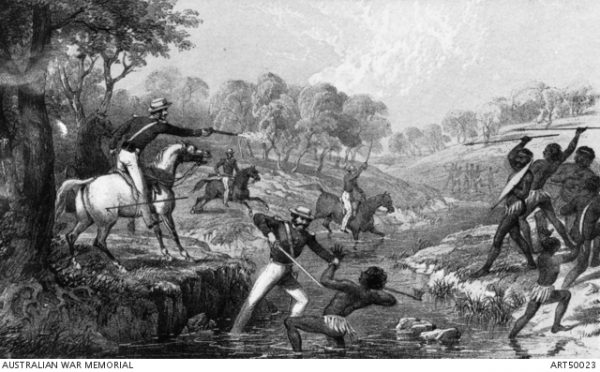 Further to my earlier post, I want to note that I am not suggesting for a moment that Australia holds any high moral ground when it comes to immigration and race relations. It isn't what anyone would call a good actor in this situation.
Its attempt to fob off a thousand refugees on America is just the latest gambit in aid of a longstanding policy of systematic, heartless abandonment of its international obligations over the last 20 years, under governments of both stripes – demonising refugees, capturing them before they enter Australian waters, and then shipping them off to concentration camps foisted upon Australia's client states by fiat and run by profit-driven corporates, stripping desperate, endangered people of protection, agency and dignity, all while allowing most Australians to pretend the refugee problem doesn't exist.
And this is by no means a recent phenomenon. Australians have dabbled happily in racism since the white invasion – from the odd massacre and the old blanket trick, to language tests and White Australia, up to the appropriation of an entire nation from its legally nonexistent indigenes, the ongoing poverty/health/everything else crisis amongst Aboriginal and Torres Strait Islander people, and full scale genocide.
Still, Australians have, at the very least, avoided electing a petulant ambulatory yam as their head of state. People like Cory "man on dog" Bernadi and Pauline Pantsdown still comprise the nutty right down here, rather than the entire government, unlike some countries I could mention.
However, the lesson here is not that Australia is any better than America.
It is (as if we needed to be reminded) that, with the ascendency of the Wanker in Chief, the bedrock assumptions of our international polity are shattered, and for the next four years we're all going to be more rooted than a five dollar hooker in a Kings Cross dunny.
Long term, I suspect that Trump's dissing of PM Trumble is only going to accelerate Australia's slow move away from the US, which has been going on for years now. It's not so much that Australia doesn't like us anymore, it just wants to see other countries too.
Australia has spent the last few decades snuggling up to (if not engaging in full on groping with tongues with) the Chinese and the Japanese, both of whom are closer to Australia than the US, geographically, economically and, increasingly, culturally – no one who has spent more than a couple of hours in almost any major Australian city could plausibly deny that Australia (at least in the bits round the edge where most everyone lives) is becoming an Asian society.
Australia's trade figures speak for themselves. If it comes down to a trade war (or even a real war) between the US and Asia, America will be dumped faster than a bucket full of spew at a B&S.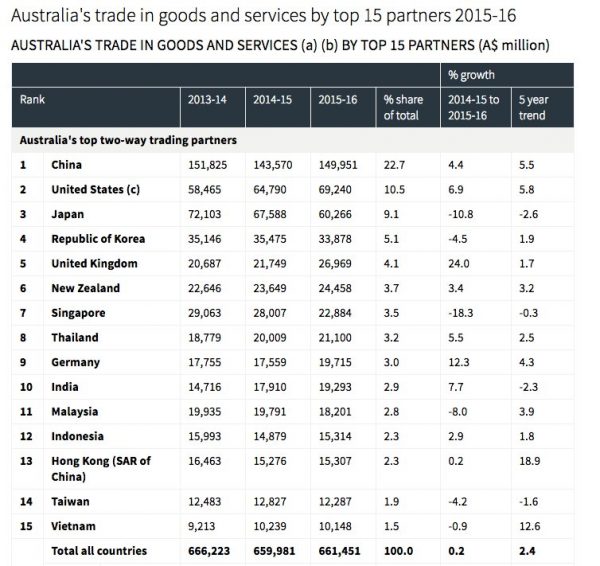 Add in an abusive, angry dickhead who stands them up, refuses to pay for dinner like he promised, and can't remember their name, and it won't be long before we're sleeping alone.
One final thing – I really hope someone is saving a prime spot in the tumbril for Andrea Mitchell. Good christ woman, do your fucking job.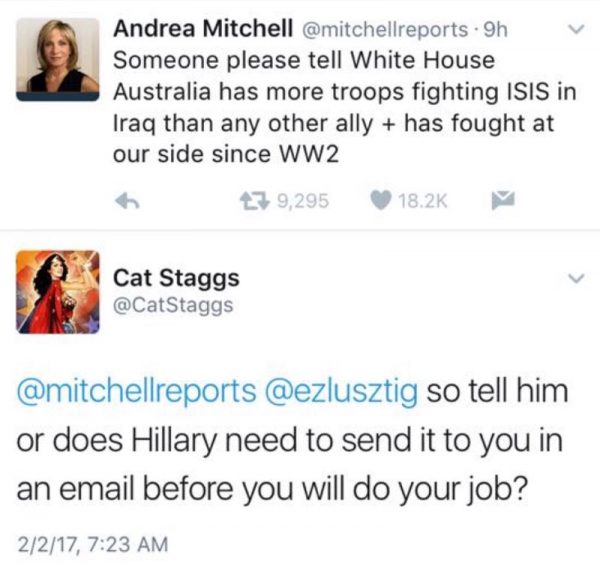 [Header image: Mounted Police and Blacks, Godfrey Charles Mundy, 1852.]