As I noted elsewhere, I spent much of the day walking around my house unpacking boxes while yelling "WHO BOUGHT ALL THIS SHIT," but that didn't stop me from picking up a couple more things when I went out for coffee, to check the mail, and hit the bank. Stopped at a little flea market and picked up a bench and basket for the bathroom: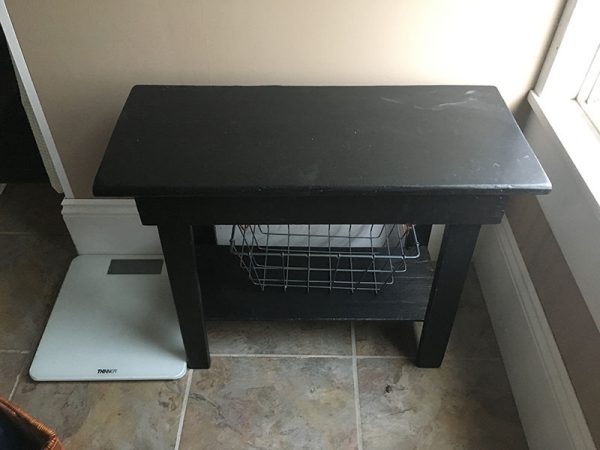 Also picked up this lamp because it was frivolous and fun and only 20 bucks, and I am going to put in the lavender room where anything goes BECAUSE IT IS MY FUCKING HOUSE AND MY RULES: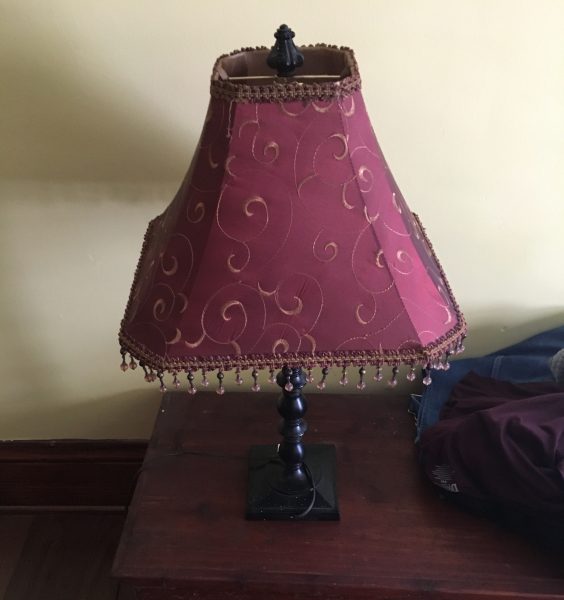 IN other news, the animals all have their own breakfast nook now that Steve's climber is in place: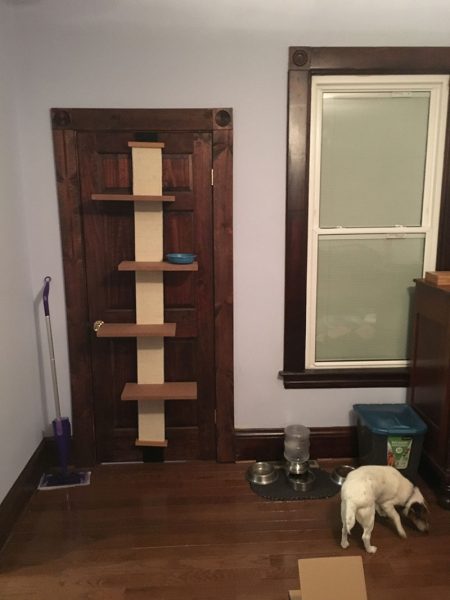 Here's a bonus picture of Rosie, who is in good spirits like her dad because the weather is cold but dry and our shoulders and hips are not hurting. We like it when it is dry and sunny, us old folks do: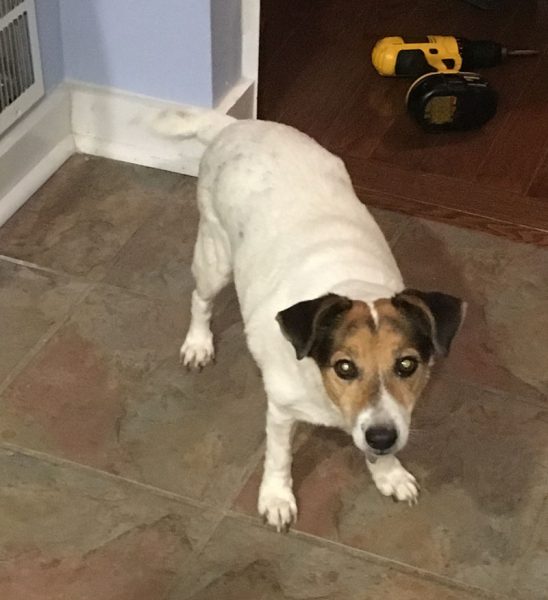 What is going down this Saturday evening?