Even though we didn't get much snow and it had melted off the roads by four pm, last night until about 10 am this morning and then again all night tonight, my internet has been down. I'm wondering if this guy had anything to do with it: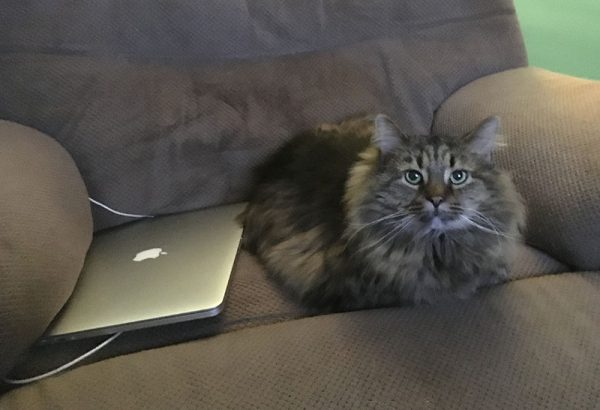 He looks like he has been up to something, doesn't he?
I swear, I get up to go to the bathroom and one of the animals takes my seat every time.