I'm not normally a marching purpose. I'll cut turf, I'll optimize a data set, I'll make phone calls but I don't march. Well today, I marched. And I had a blast. I ended up walking with the ACLU contingent as they seemed to be a great group and met up with some people I've recent met in the Triangle for a burger and a beer afterwards as well as a plan to help build infrastructure so I can get back to cutting turf and optimizing data sets. One of the things I liked is that there were organizers and voter registration folks going throughout the crowd getting information. I switched my registration from Pennsylvania to North Carolina this morning and got hit for contact information at least five times.
Here are some pictures from me and other Balloon Juicers.
If you have any more, please send them to me at via the Contact an Author widget in the top right hand corner.
#MoralMarch who's a good dog? pic.twitter.com/4nDhvGN1KS

— David Anderson (@bjdickmayhew) February 11, 2017
#MoralMarch #northcarolina half an hour before we actually start walking pic.twitter.com/u7vtgk4pZf

— David Anderson (@bjdickmayhew) February 11, 2017
And here are a few from AMinNC: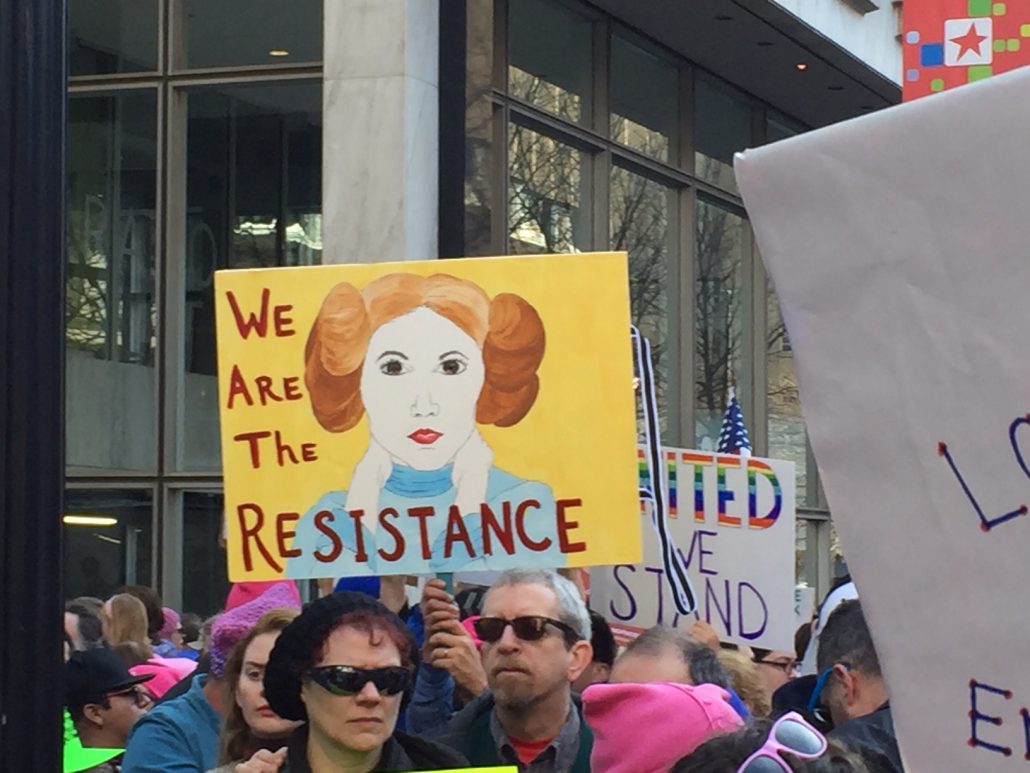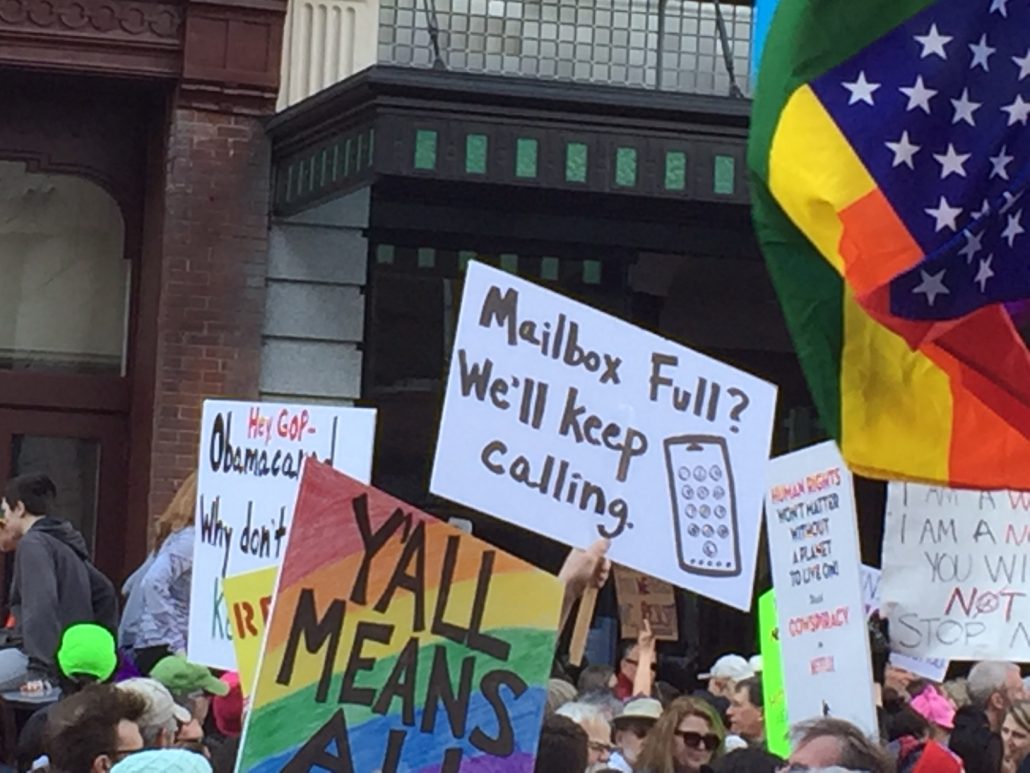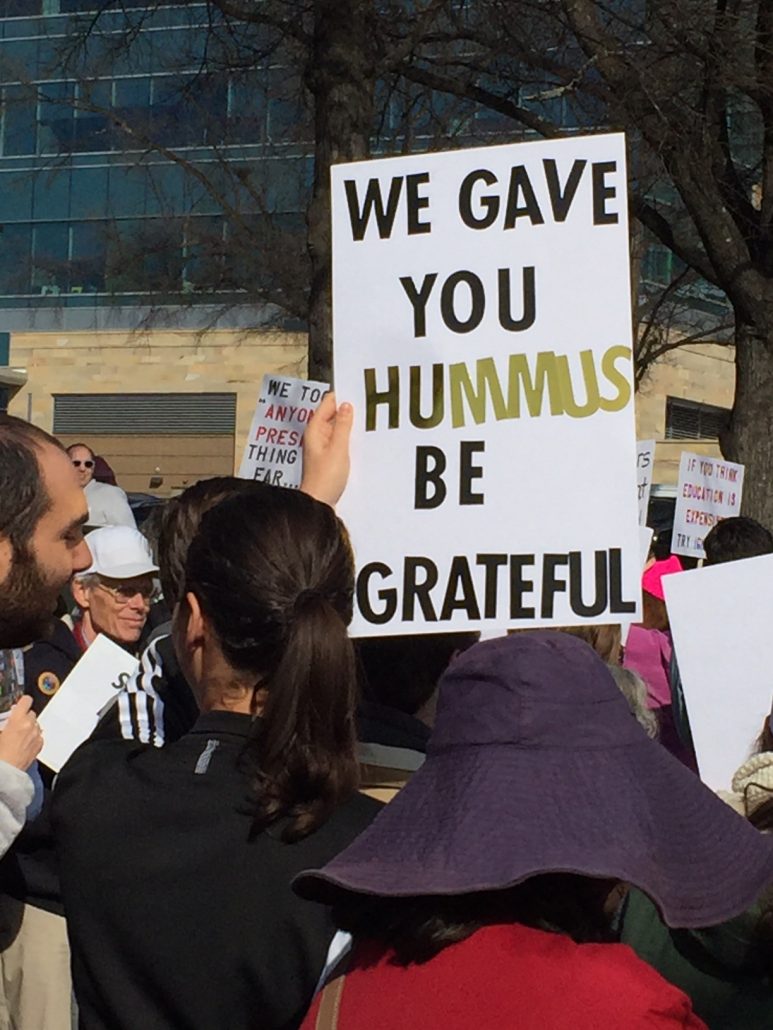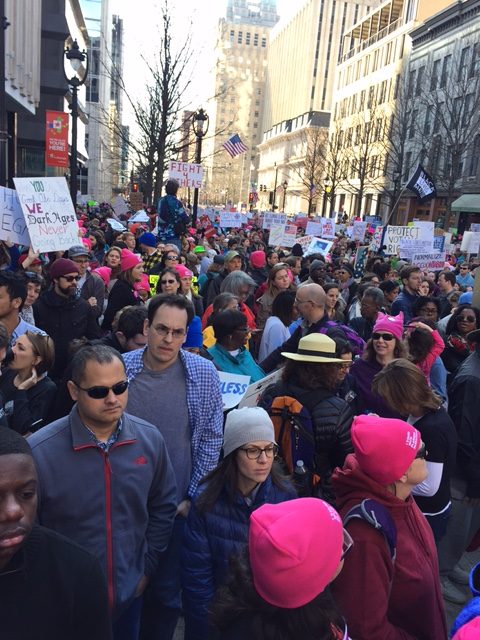 And here are a few lessons learned for the next time I march. I am getting old, so I should have my pre-game Advil just like I'm going to run four lines in a day. I also need to bring a hat and sunscreen. Most importantly, finding a fun group to celebrate, laugh and chant is key. This was fun and the organizers know how to organize so I should be getting hooked into the Moral coalition.