Blue jays have been swooping and screeching and carrying on in my side yard all day. Here's a pair perched in the banana tree: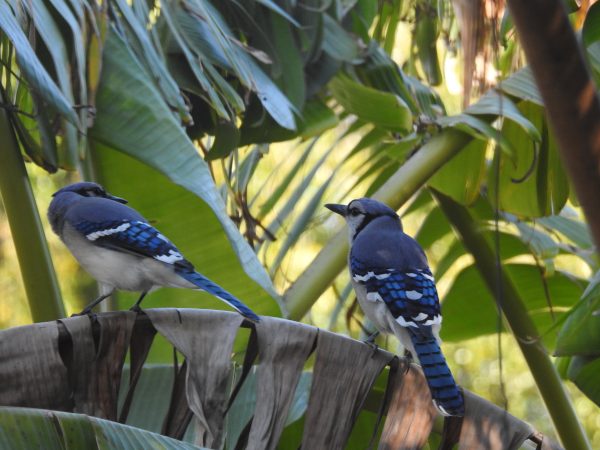 They have a nasty reputation, blue jays, but they're lovely birds.
So glad today is Friday. This week has felt eternal. Got any big plans for the weekend?
I was thinking of joining the protests in Orlando outside Der Gropenfürher's not-at-all-weirdly-fascist "rally" on Saturday. But some folks who don't seem overly alarmist or kooky are warning that it might very well be a trap, that Trumpian goons might try to cause trouble to put the resistance in a bad light.
Honestly, I have no idea if that's true or not. But it's a good excuse to skip a dreadful trip on I-4 to Orlando and instead fulfill a long-standing ambition to ride the Beer Bus Brewery Tour all over Tampa with my sister.
Open thread!