I went out early to take photos of some birds at a pond, and a small herd of feral pigs emerged from the tree line: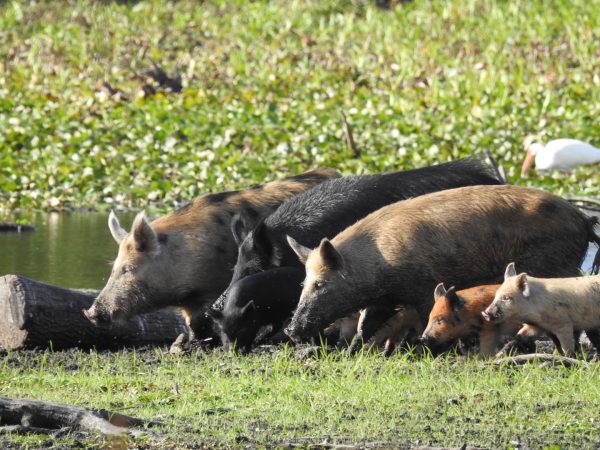 They rooted around, rolled in the mud and generally had a large time. Also saw this stork nab a fish: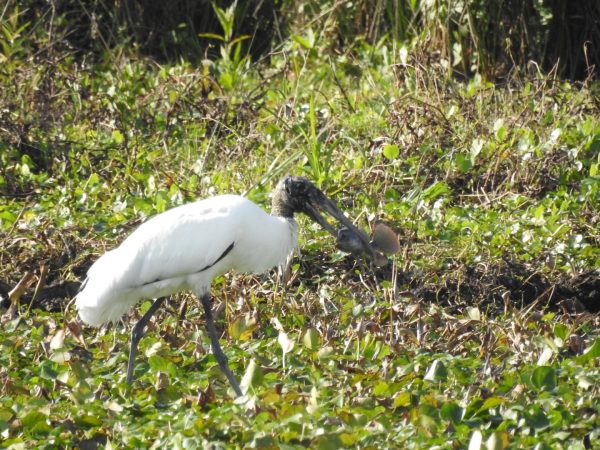 Now the rain has driven us indoors. Has the regime embarrassed us in some way today? What are y'all up to?